< Back
FASHION & ACCESSORIES
MAYA ECO
Maya Eco produces sustainable pieces that are functional, versatile and practical. Each design is made from conscious textiles that support a local skilled community.
SUSTAINABILITY ETHOS
Maya Eco was co-founded in 2016 by two women, Yasmine and Muneera, who combined their entrepreneurial and philanthropic backgrounds. Their brand creates sustainable pieces, made from eco-friendly and natural textiles that are consciously timeless in design. Slow production is a core pillar of Maya Eco. Every collection is a considered and carefully measured process, built on sustainability. They work in reverse, sourcing all their fabrics before designing collections, and designing every piece to last through the seasons. As the brand continues to grow, they pledge to maintain this practice. Maya Eco works closely with the local artisans in Egypt, championing their local skills. Since their first launch they have stayed dedicated to supporting the same locally owned factory in Egypt in order to sustain the lives of the local people and provide them with job opportunities. From giving back to local communities to consciously designing all garments, Maya Eco promotes a fairer future, by supporting those that work within their supply chain.

Categories
Fashion and Accessories
A WORD FROM THE CO-FOUNDER
At Maya Eco, we view sustainability as something that is ingrained and part of our brand. Sustainability for us means that we are able to provide better opportunities that benefit our customers and the artisans that create our collections in Egypt. At Maya, we value slow fashion and make sure to communicate this to our customers and our community. We are proud to be awarded the Butterfly Mark and will always our business practices remain transparent to our customers
MUNEERA AL MULLA
CO-FOUNDER AND CREATIVE DIRECTOR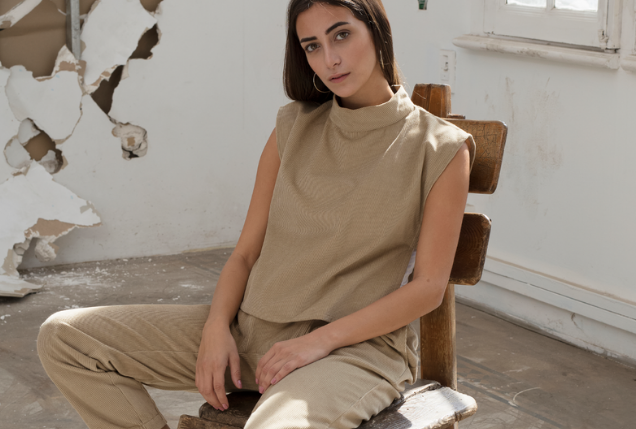 Case study
CONSCIOUS DESIGN AND PACKAGING
Maya Eco consciously designs all garments, with thoughts of the piece's lifespan at the front of their mind. The brand is founded on principles of slow fashion and takes 120 days for a collection to be launched, from the concept to creation. Maya Eco combines seasonless fashion trends with considered, natural fabrics to provide good quality and wearability. Maya Eco understands the impact of shipping, whether that's to and from factories or to customers. They are committed to ensuring all packaging is as low-impact as possible and is designed to be fully recyclable. Their consumer packaging is made from FSC certified paper, highlighting their commitment to forest conservation and is free from plastics. Maya Eco continues to look for even more sustainable packaging options to further reduce their environmental footprint in this area.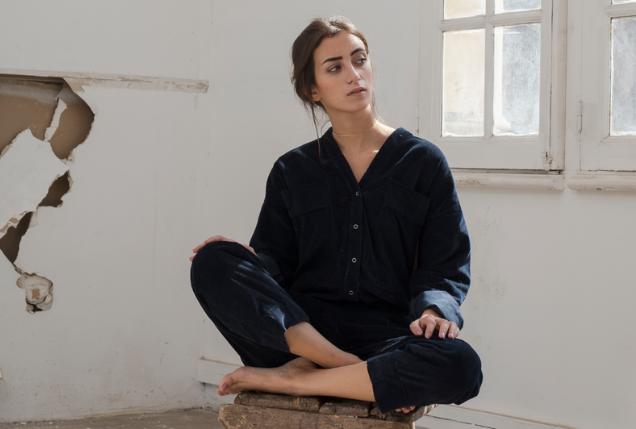 Case study
BUSINESS ETHICS
Maya Eco works with reputable suppliers who are all signatory to their Code of Conduct which covers aspects such as Human Rights, Ethics and Equal Opportunities, and Diversity. They also have a full-time employee who visits the factory in Egypt weekly, ensuring laws are being adhered to and any issues that occur are dealt with accordingly. Maya Eco is a female founded and led brand, passionate about gender equality and providing fair pay for all across their supply chain. They are dedicated to making sure everyone who works across their operations in Egypt or Kuwait are fairly paid.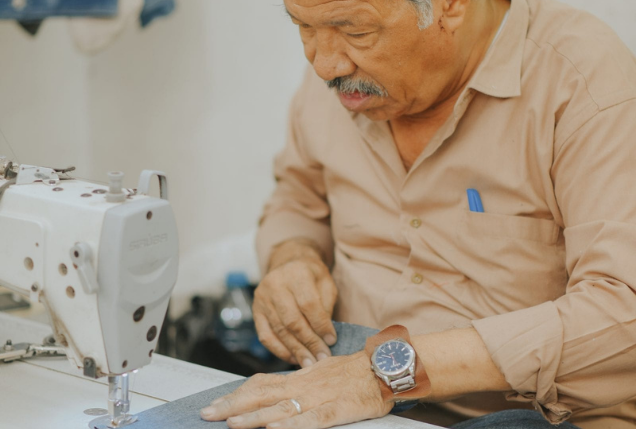 Case study
COMMUNITY INVESTMENT
Maya Eco is dedicated to giving back and being a responsible business that invests in the people working in their supply chains. In Egypt, Maya Eco provides training opportunities for the artisans that make their collections so they can gain the necessary technical skills that are key to garment manufacture. In addition, they are planning on giving back to the local community in Egypt through setting up art workshops in the region for the local artisans and their families. In the last year Maya Eco has worked with a variety of charities to support and give back to the community, like Trashtag, an NGO and international social media challenge that encourages individuals to pick up litter and challenges them to share a before and after picture, tagging it with #trashtag.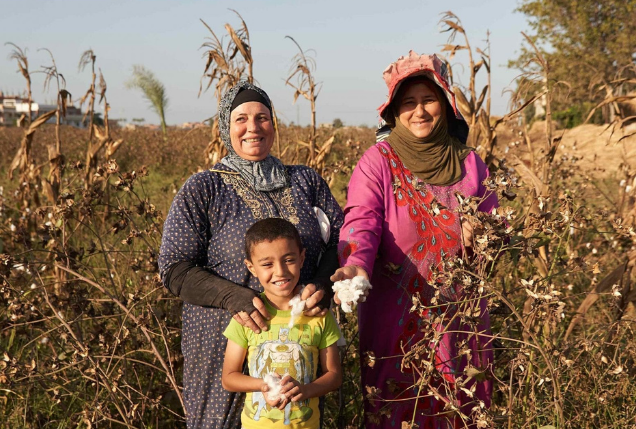 Case study
Reducing Waste and Upcycling Textiles
Maya Eco is actively striving to reduce waste across their operations. They aim to reduce the number of samples they provide per collection and are dedicated to finding smarter manufacturing methods to reduce wastage and make their production run smoother. Maya Eco has adopted a circular economy approach to part of their business so far and aims to close the loop completely. They make sure they reuse everything they make, with any leftover fabric being repurposed into tote bags and scrunchies. Upcycling waste material reduces the amount of fabric being thrown away and consequently ending up in landfill.