< Back
BEAUTY & FRAGRANCE
LISA FRANKLIN
Lisa Franklin is a highly regarded, award-winning skincare expert, product developer and nutritionist. At her private clinic in London, Lisa has built up a stellar reputation for providing results-focused skincare with the highest level of service and aftercare using some of the most scientifically advanced treatments and products.
SUSTAINABILITY ETHOS
Lisa Franklin's age-defying scientific formula fuses diamond particles, rose quartz, platinum and frankincense to illuminate, restore and energise the skin – boosting radiance and banishing imperfections. Through the use of dynamic active ingredients which harness the potent powers of precious metals, minerals and botanical infusions, Lisa Franklin develops foundations for long-term skin health, without the need for invasive treatments. Scientific research combined with impeccably sourced sustainable ingredients lies at the heart of the brand ethos and extends to the smart bio-degradable packaging. At Lisa Franklin, sustainability means a continued commitment to the health of their supply chain, cutting down on unnecessary processes by considering skincare holistically for the health of the environment and the community.

A WORD FROM THE FOUNDER
Sustainability is one of the biggest challenges we face in the beauty industry today and although some strides have been made over recent years there is plenty more to be done. I always want Lisa Franklin to be vocal around this issue.
LISA FRANKLIN
FOUNDER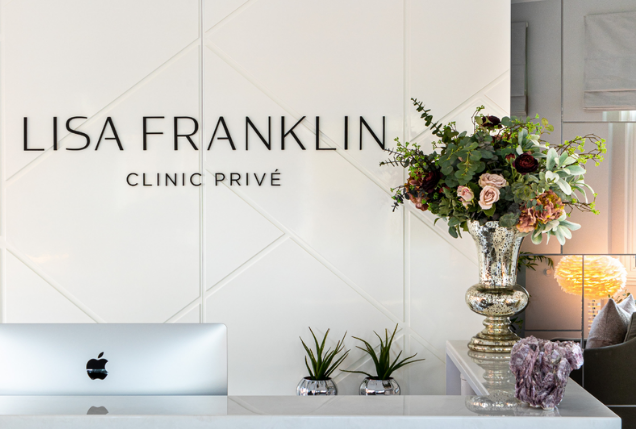 Case study
NATURAL INGREDIENTS
Lisa Franklin use the finest ingredients and never compromise on quality. Their products are cruelty free and do not contain animal derived ingredients or harsh chemicals. The natural ingredients they use come from ethical sources, many of which are organic and harvested from the areas in which they grow and conform to strict guidelines on environmental and social responsibility. Other ingredients are Biotech and essentially beyond organic, cultivated using high-tech methods which only require a very small amount of plant tissue – a leaf, a flower or a seed. Free from pollutants the plant cells are then grown in sterile conditions and are Non GMO. The brand also use carefully selected lab synthesised actives and peptides too that encourage natural processes in the body in a safe, clean and effective way.