< Back
PREMIUM DRINKS
KRUG
Born 175 years ago from a vision of uncompromising quality and respect for craftsmanship and terroir, the House of Krug vows to ensure its continuity for the centuries to come. In 1843, founder Joseph Krug understood that the true essence of Champagne is pleasure itself and his dream was to offer the very best Champagne every single year, regardless of variations in climate. Krug has always lived up to its reputation as the first and, as yet, only Champagne House to create Prestige Champagne every year since its foundation.
SUSTAINABILITY ETHOS
Paying close attention to a vineyard's character, respecting the individuality of each plot and its wine, as well as building an extensive library of reserve wines from many different years allowed Joseph Krug to fulfil his dream. With an original approach to Champagne making, he decided to go beyond the notion of vintage to create the fullest expression of Champagne every year. All Krug Champagnes are of the same level of distinction, each illustrating a particular expression of Nature. Since 1843, six generations of the Krug family have perpetuated this dream, enriching the founder's vision and savoir faire. Krug's craftsmanship begins with the careful selection of vineyard plots, each of which becomes ones wine. Cellar Master Éric Lebel auditions each of these individualities before he begins the meticulous art of blending alongside the Tasting Committee. Finally, the House of Krug gives time to the unforgettable, and each Édition of Krug Grande Cuvée will rest in the cellars for around seven years, as time is the constant ally of Krug Champagne.

Headquarters
Reims, France
Categories
Premium drinks
A WORD FROM THE CEO
Every year, we create anew the multitude of facts that form each addition of Krug Grande Cuvee, the dream of founder Joseph Krug.
MAGGIE HENRÍQUEZ
CEO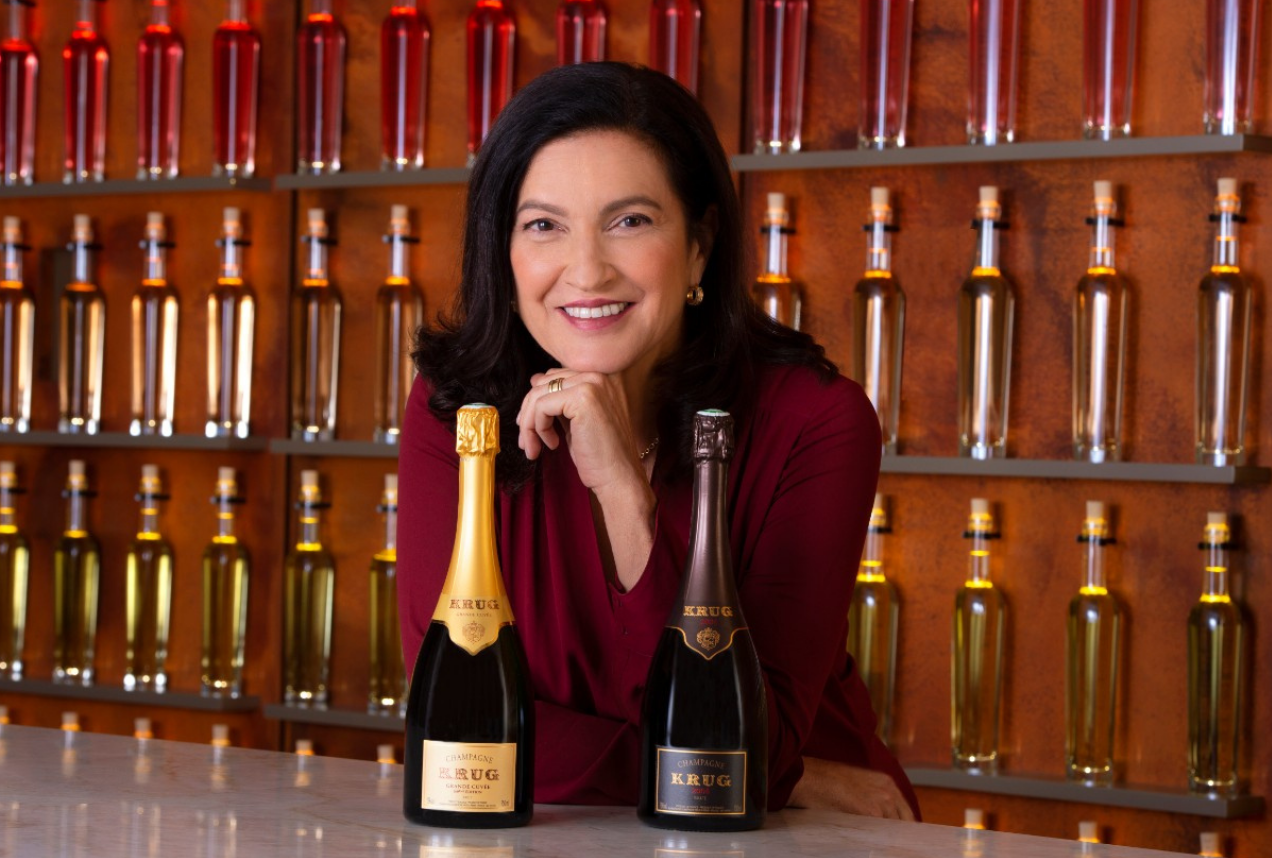 Case study
CAPTURING INDIVIDUALITY
Krug's winemaking begins in the vineyards, as the team works closely with the grower, together monitoring the individual expression of each plot throughout the season, which means that every action taken in the vineyards is done so in order to maximise the individual expression of each piece of land. They select individual plots, each of which expresses its distinctive, nuanced and unique features in a unique wine that is harvested, vinified and kept separately until the moment of the final creation. There is no hierarchy in the selection and no one plot is favoured over another – a plot may sometimes be no larger than a small garden. Krug's approach revolves around a deep understanding and respect for our terroirs and soils.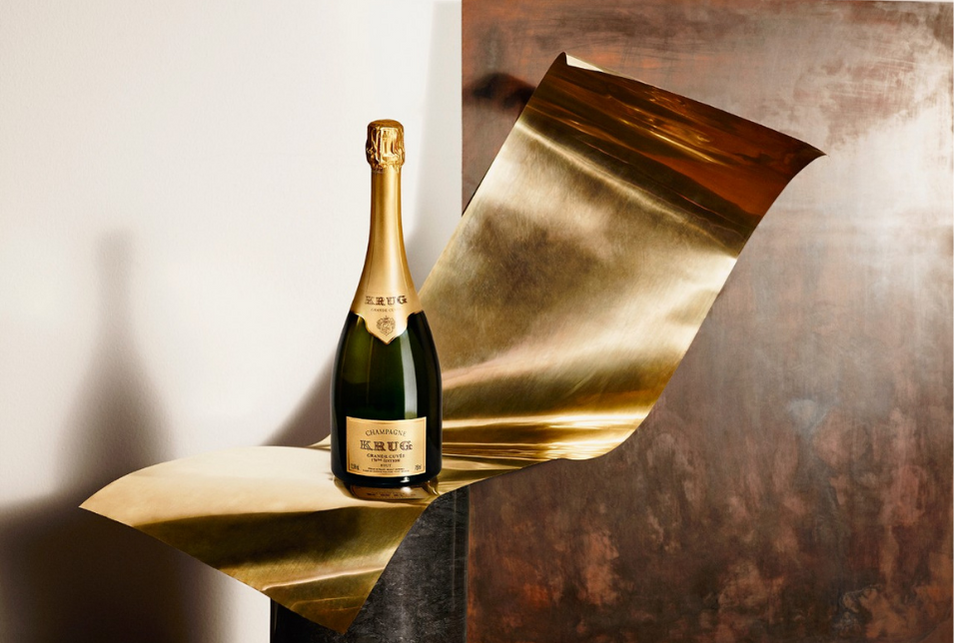 Case study
VIRTUOSO BLENDING
Krug takes the art of blending to its highest level every single year. Even before the harvest, Eric Lebel is thinking about the gifts of nature from that year. Six months after the harvest, he and the Tasting Committee audition some 250 wines of the year, as well as around 150 reserve wines from Krug's extensive library to compose Krug Grande Cuvée, the fullest expression of Champagne.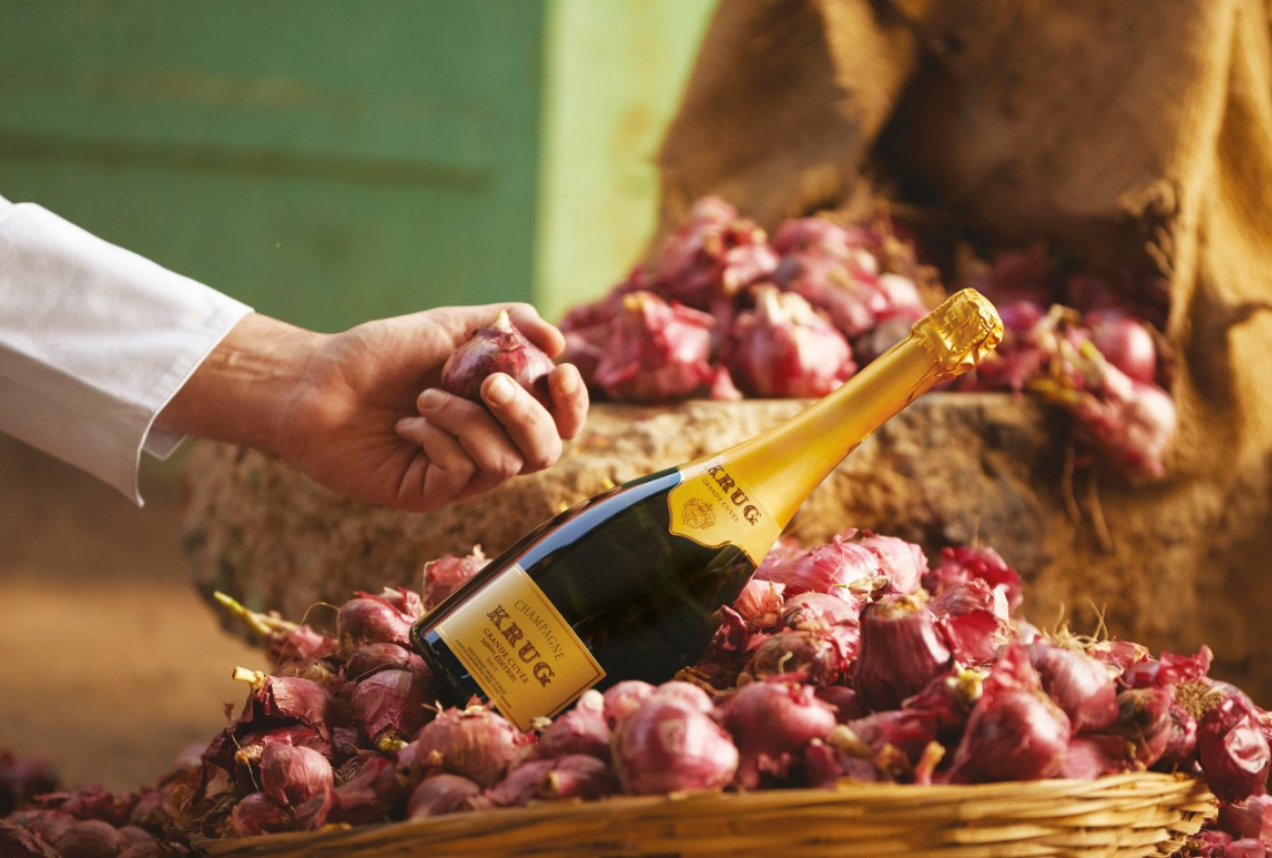 Case study
KRUG ID
EACH BOTTLE OF KRUG HAS A STORY TO TELL
Since 2011, the House has invited Champagne lovers to enter the Krug iD – six digits printed on the back label of every bottle – in a dedicated section of the Krug website or using the Krug App, to take their experience of Krug Champagnes one step further. The Krug iD reveals Eric Lebel's impressions of the year, a detailed story of the bottle, food pairing suggestions, recommendations for ideal storage and service, as well as Krug Music Pairing suggestions to enhance every Krug Lover's tasting.Since 2014, Krug Champagne is certified Sustainable in its vineyard management. This certification is granted based on 125 measurable and quantifiable criteria from planting to waste management.
Case study
SUSTAINABLE PLANTING
100% of the plots have grass growing between the rows to reduce the vigour of certain plots, decrease tillage (ploughing), improve the bearing capacity of the soil and limit soil erosion. No herbicide is used, and fertilisation is done with organic-approved material – to the extent that circumstances allow (canopy height, vine health, disease pressure, weather forecast). Krug also increasingly uses of electric tractors to reduce CO2 emissions.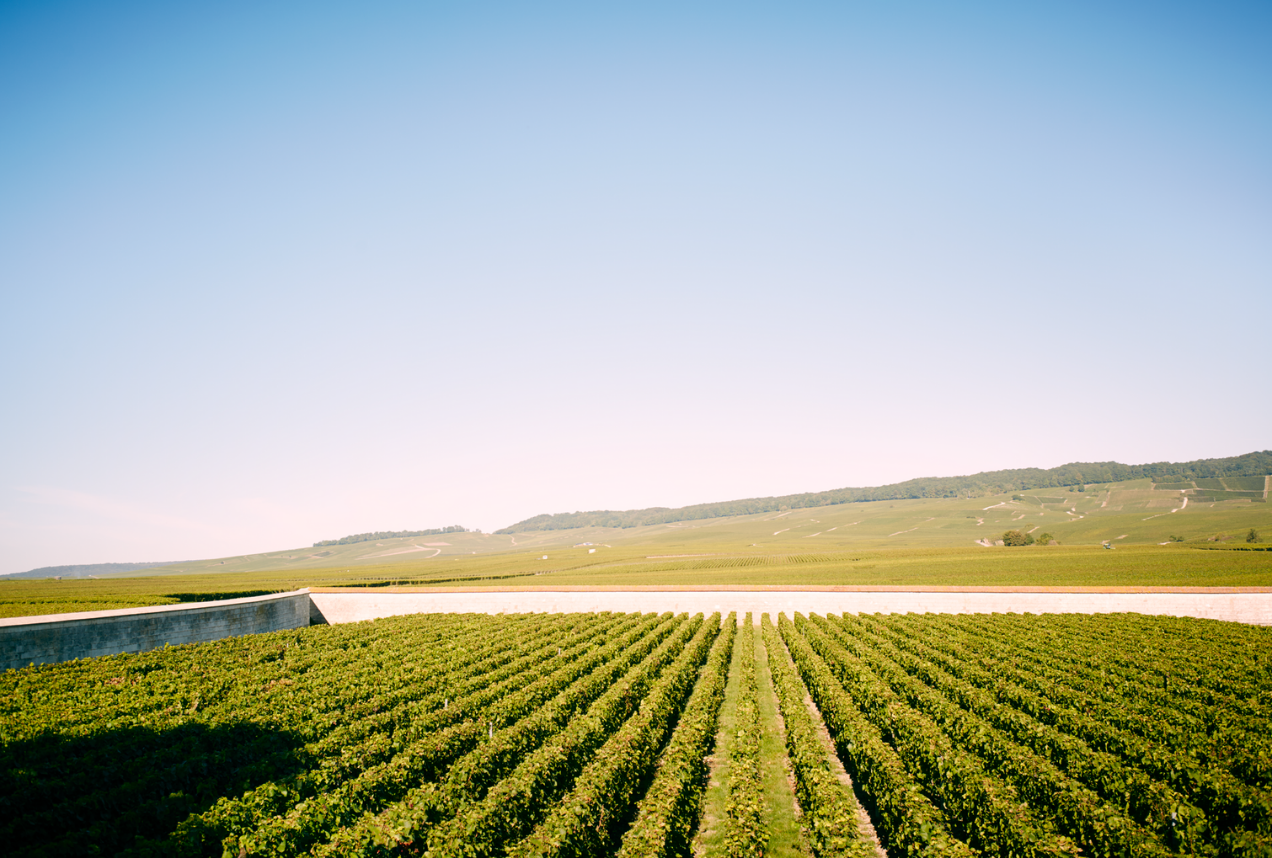 Case study
RESPONSIBLE MANAGEMENT OF ENERGY, WATER AND WASTE
Krug pays close attention to every step of production, in order to limit the use of water and energy, as well as minimise waste production. These parameters are regularly monitored and optimised through Krug's investment in innovative technologies. In 3 years, the House has decreased water consumption by 33% in the disgorgement and barrel rehydration processes. At the disgorgement work site, Krug invested in the replacement of the existing installations with machines that use less water and have thereby halved consumption in one year. 100% of waste is sorted and recycled or recovered for energy. There is no disposal. Since 2016, 100% of the corks (from tastings, visits and used during disgorgement) are recycled and used to create objects, decorations and shoes.In terms of energy use, Krug switched to LED lighting in the cellars and on the visit circuit. Compressors have been changed from oil-running models to water-running compressors. In addition, the House has replaced the brine with Green Ice, which is used when they freeze the sediment deposits in the bottle before disgorging it. This change resulted in 15% less energy consumption.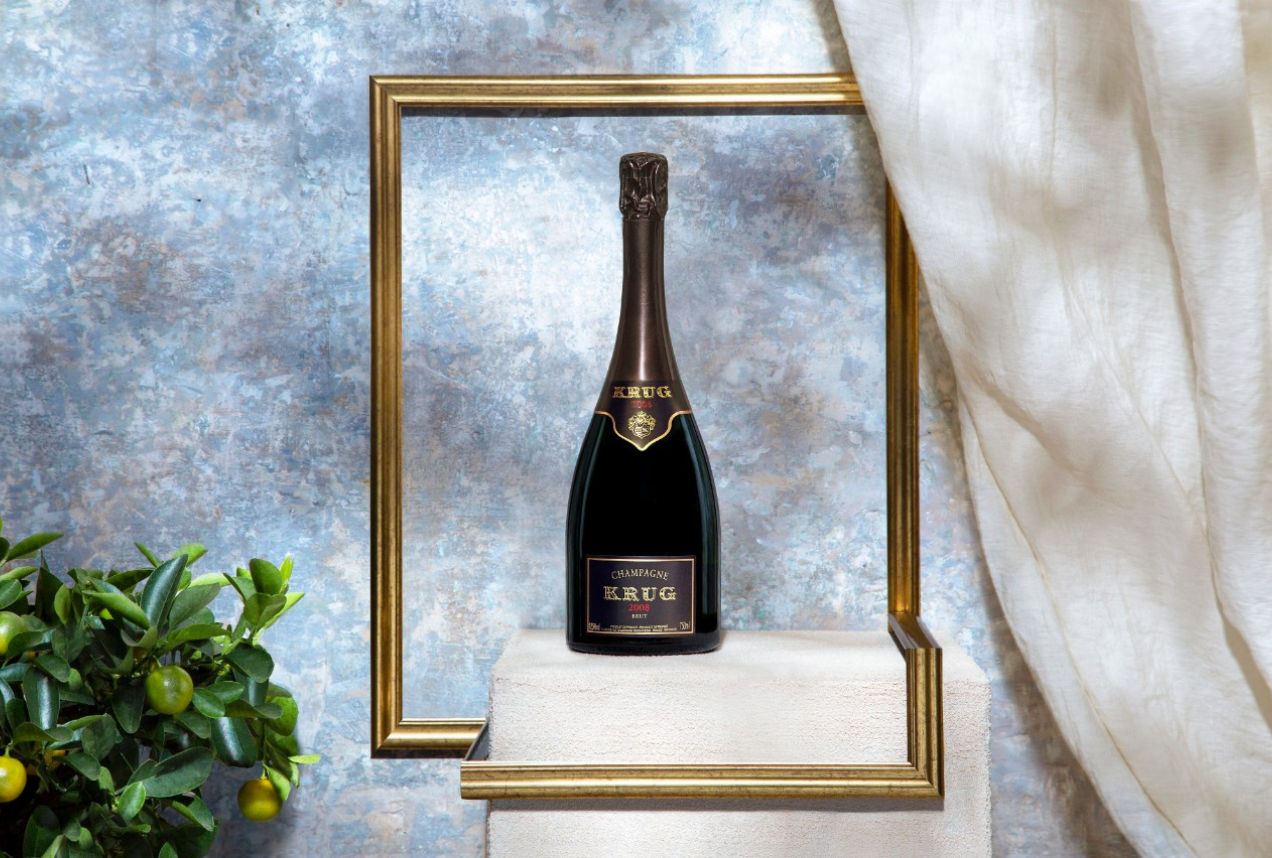 Case study
PACKAGING
Krug incorporates an environmentally conscious dimension into the development of all new packaging. In 2017, The House created a unique box that can be used for three different Champagnes thanks to a customisable plaque. This initiative prevents overstock of obsolete boxes, hence reducing the energy required for production / destruction. All the POS are long-lasting and reusable in the long term.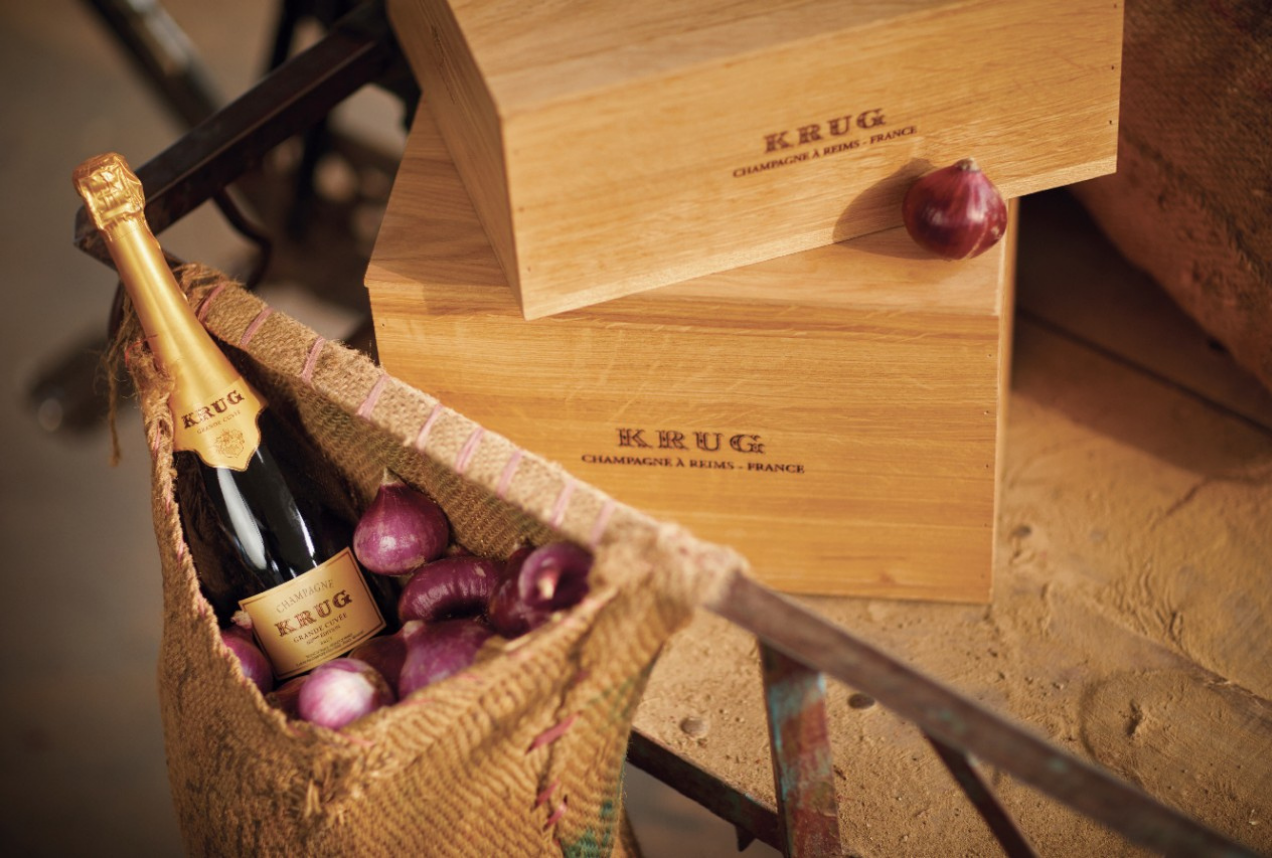 Case study
BUILDING CONSTRUCTION AND RENOVATION
As the House of Krug is located at the same site in Reims since 1866, many changes have entailed – and will continue to necessitate – significant investments. Every new building is certified with High Environmental Quality (HQE), a label that integrates not only the construction but also the management of water, energy and waste, as well as employees' comfort and safety.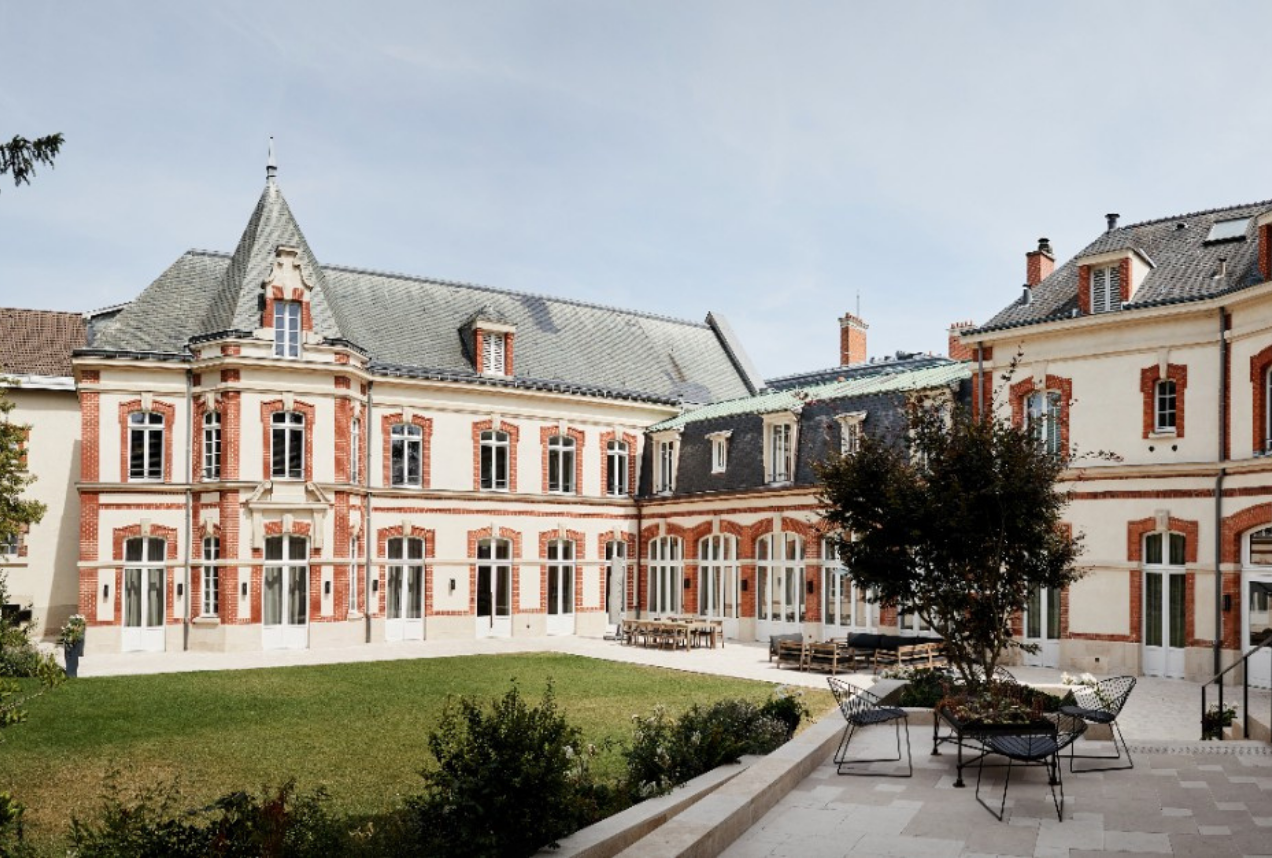 Case study
VALUING VINE GROWERS
Krug's approach to quality has always been unique in Champagne, as it is based on the respect of each individual plot from individual growers, with some vineyards as tiny as 0.2 hectares. The House of Krug nurtures long-term, close relationships with its growers. Its oldest contract, from 1869, is still active. Growers are invited to taste the wines from each of their plots individually every year; sharing this experience has strengthened the bond further. A few years ago, Krug created a special program in appreciation of its growers and invited them to discover the craftsmanship of LVMH Houses in different fields, such as Louis Vuitton, Guerlain and Berluti. Through these initiatives, Krug was able to transmit its values, reinforce long-term relationships and encourage a commitment to take on long-term projects. The House also promotes technical training related to wine pressing, hygiene and organises plot visits.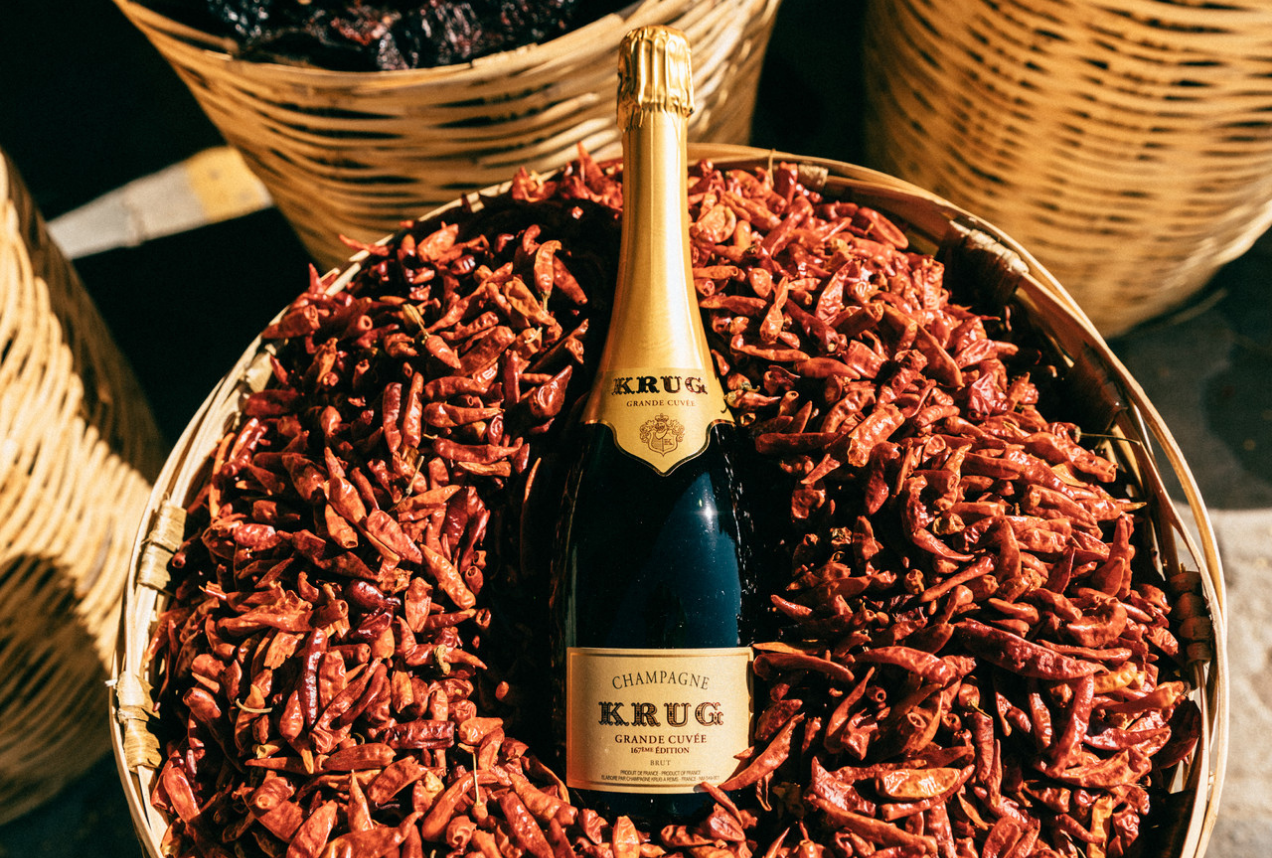 Case study
THOUGHTFUL PARTNERSHIPS
The House of Krug encourages its partners to obtain Sustainable Viticulture in Champagne (VDC) certification by offering them the opportunity to join a community, led by Krug, that ensures them considerable administrative and technical support, as well as shares with them best practices. The partners who are already certified VDC can adhere to the Krug Charter obligations (plot tracking, treatment schedule) and receive a subsidy as a sign of gratitude for their commitment to sustainable viticulture. Krug also works in partnership with the inter-professional union, public authorities and any other party interested in the preservation of the environment.
Case study
COMMUNICATING VALUES
Since 2010, a project has been undertaken by the House to reconnect with its roots and history – by identifying their purpose and core values as well as defining the House's vision and long-term strategy. Its main objectives are to guarantee the sustainability of the House and spread the values of singular excellence, natural generosity and teamwork. In 2019, the House deployed a plan to communicate its savoir-faire through interviews, training sessions and film tutorials. Ultimately, the House aims to: (1) develop a sense of belonging and pride among employees, partners, growers and suppliers. (2) Align the organisation under an inspiring vision and encourage eco-friendly practices wherever possible. (3) Create a culture based on historical values with a deep emphasis on sustainability and a permanent quest for excellence in the future.