< Back
FASHION & ACCESSORIES
JOTA-KENA
Celebrating individuality and laid-back luxury through ethically crafted outerwear, Jota-Kena does denim. Differently. With an emphasis on being both sustainable in approach and intentional in design, the brand uses water-wise practices, responsibly grown, biodegradable cotton denim and recycled materials in the making of both its garments and reusable packaging.
SUSTAINABILITY ETHOS
In establishing Jota-Kena, designers Tanith and Keziah Swinford are guided by an essential understanding that designers are responsible for the environmental, social and economic impacts of a product across its full life cycle. With this awareness, the matter of sustainability is woven into every aspect of Jota-Kena's purpose and processes. Not claiming to have attained all ideals however, the brand constantly strives to incorporate better sustainable practices as the business grows and advancements inevitably arise that won't compromise quality of design and longevity of garments - two elements considered core to Jota-Kena's take on sustainability.

Headquarters
South Africa
A WORD FROM THE FOUNDERS
Jota-Kena's designs are curated extensions of our imaginations and aspirations to enhance the human experience of expressive, thoughtful attire. Likewise, our positive practices are simply an extension of what we believe. We believe in a more sustainable future for fashion… and the reason we hope to see it, is because we are part of creating it.
TANITH AND KEZIAH SWINFORD
FOUNDERS
BUTTERFLY MARK TESTIMONIAL
Not only does Positive Luxury's certification provide us credibility as a newly established sustainable brand, but the ESG+ assessment provides us with markers that make our sustainability goals both definite and measurable.
TANITH AND KEZIAH SWINFORD
FOUNDERS
Case study
SUSTAINABLE PACKAGING
Every Jota-Kena jacket is packaged in a sustainable, reusable bull denim tote embroidered with the brand's palm leaf logo and name on the sides. The brand's swing tags are also made from recycled cardboard.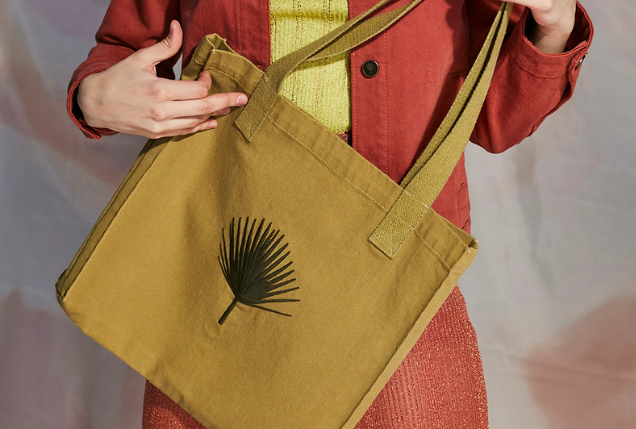 Case study
RESPONSIBLE SOURCING
Jota-Kena's denim is sourced from the only denim mill in the world to have received the EU Ecolabel and Nordic Swan Award. In addition, the denim mill recycles all water in manufacturing for other industrial uses.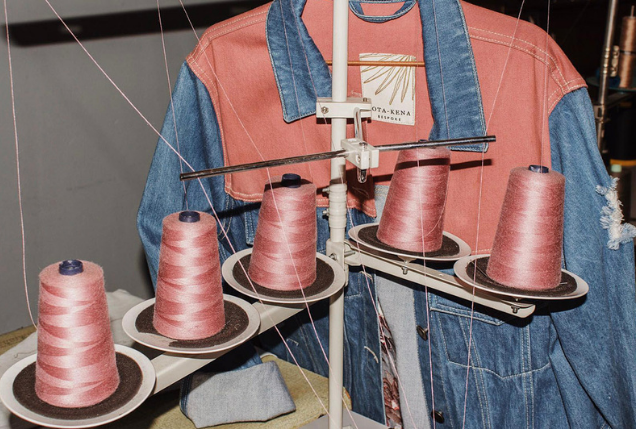 Case study
MINIMAL WASTE
Since Jota-Kena's garments are made to order, the brand is able to operate on a zero-waste policy in-house. In addition, they use production cut-offs of their premium 100% cotton denim to create signature bucket hats.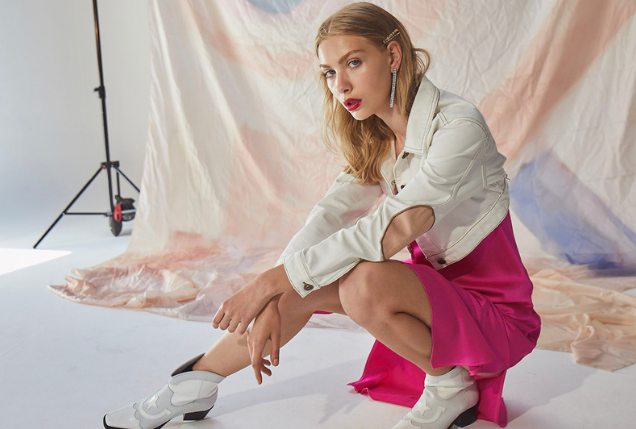 Case study
FAIR LABOUR AND EQUAL PAY
After their first year spent working on product development from their studio in Cape Town, South Africa, the Swinford sisters moved to Turkey to be fully present in setting up production for their brand. They focused on building good relationships with their team and ensuring that the best practices are followed and value is placed on every person involved in the brand's processes.