< Back
JEWELLERY & WATCHES
IWC SCHAFFHAUSEN
IWC Schaffhausen is a leading Swiss luxury watch manufacturer based in Schaffhausen in the north-eastern part of Switzerland. Since 1868, IWC is known for its unique engineering approach to watchmaking, combining the best of human craftsmanship and creativity with cutting-edge technology and processes.
SUSTAINABILITY ETHOS
ENGINEERING BEYOND TIME

We're already thinking ahead. Beyond the here and now. Everything we produce, everything we do, everything we leave behind is guided by our purpose: ENGINEERING BEYOND TIME. We hold ourselves to a higher standard and do our part to preserve the world around us for others to enjoy. Transparency, Circularity and Responsibility are our guiding principles and inspire all that we do.

Headquarters
Schaffhausen, Switzerland
A WORD FROM THE CEO
Sustainability is more than surface level at IWC. We don't throw around pledges of progress without backing them up or asking ourselves the tough questions needed to move things forward and faster
CHRISTOPH GRAINGER-HERR
CEO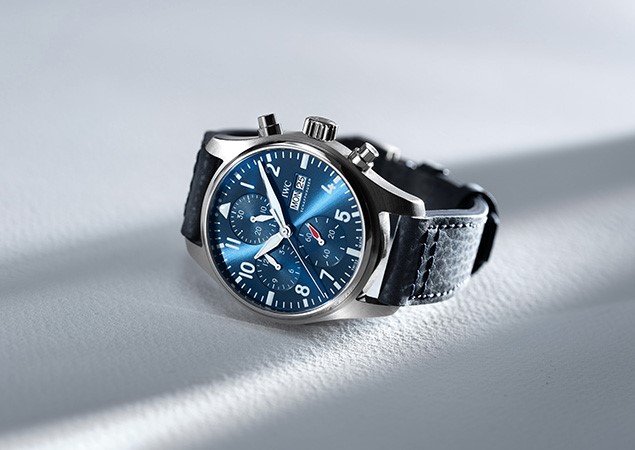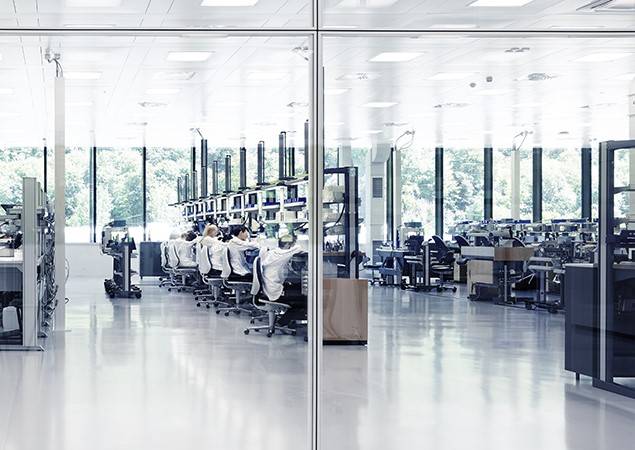 BUTTERFLY MARK TESTIMONIAL
With our sustainability journey it is important to receive external verification and independent certification of our continuing efforts to operate with the highest sustainability standards across our value chain. Maintaining our achievement of the Butterfly Mark since 2014 demonstrates our commitment to sustainability and that involves aligning our business practices and decisions to the latest international standards, global legislation and best practices
FRANZISKA GSELL
CMO & SUSTAINABILITY COMMITTEE CHAIR
Case study
ENVIRONMENT
CIRCULAR ECONOMY
IWC Schaffhausen believes in the longevity of their timepieces, timeless in style and function, to be handed down for generations – and is committed to maintaining each watch for as long as someone enjoys wearing it. Circular initiatives have been implemented throughout business operations, such as using 100% renewable energy, keeping recycled metals in its production loop and returning water back to source. 85% of the steel it uses in production is recycled. IWC continuously works with its suppliers to increase the percentage of recycled steel it uses without any risks to the quality of their timepieces. In 2021, IWC introduced the use of vegan friendly straps, choosing TimberTex™ produced in Italy using 80% plant-based fibres sustainably sourced from European forests. In July 2022, they released MiraTex™ straps, composed of plants and minerals including FSC-certified natural rubber, fillers like cork powder and mineral colorants.
Case study
ENVIRONMENT
SUSTAINABLE SOURCING
Nearly 100% of its primary suppliers are based in Switzerland, thereby guaranteeing that an IWC watch is unequivocally 'Made in Switzerland' – each holding the Probus Scafusia seal that signifies it is produced in Schaffhausen. IWC's suppliers must sign its Code of Conduct (CoC), based on the Universal Declaration of Human Rights (UDHR), UN Guiding Principles on Business and Human Rights and the OECD Due Diligence Guidance for Responsible Business Conduct. IWC goes one step further requiring certain raw material suppliers to have specific certification from specified external associations too – such as the Responsible Jewellery Council (RJC), International Crocodilian Farmers' Association (ICFA) and Responsible Steel. IWC's supplier CoC governs IWC's approach to risk assessment, due diligence and human rights across their business operations and supply chain. In 2021, IWC achieved the RJC's Chain-of-Custody (CoC) certification which certifies the end-to-end traceability of the gold and platinum throughout the supply chain from its source to its watches. It has also ceased using lapis lazuli and mother of pearl from the watches due to either their origination or potential origination from conflict regions.
Case study
SOCIAL
PEOPLE MANAGEMENT
The growth and development, satisfaction and wellbeing, and success and safety of employees is a top priority. IWC continues to foster its people through their career journeys as well as providing volunteering opportunities for charitable causes. IWC offers training and development opportunities on topics such as ethics, compliance, data privacy and bias for its employees, tailored content based on their function and seniority, as well as supporting external occupational training and certifications such as master's degrees. From skilled artisans to business professionals to interns and graduates, IWC fosters a collaborative company. In August 2021, for the second time, it was certified as a Great Place to WorkTM – the first and only watch company in Switzerland to achieve this honour. In June 2022, it was recognised with the Equal Salary for Switzerland – verification that IWC pays its employees equally, regardless of gender, for the same job or same seniority.
WHERE NEXT?
Every action we take, big and small, moves us forward on our sustainability journey. We are keen to continue this journey together with our employees, suppliers, partners, ambassadors and customers to accelerate our efforts towards a more sustainable, fair and conscious world.

Like the precision engineered watches you've come to love and expect from us, we will precisely show you where we are on our sustainability journey. Are we perfect? Not at all. Are we done? No one is. Will we stop holding ourselves accountable? Never.