< Back
JEWELLERY & WATCHES
IWC SCHAFFHAUSEN
Since 1868, IWC Schaffhausen has exemplified haute horlogerie, combining precision engineering with exclusive design. The IWC philosophy remains integral to the legacy of the company today: to imbue a passion for watchmaking, untiring enterprise and perfect craftsmanship into every innovative watch produced.
SUSTAINABILITY ETHOS
From sketchbook to wrist, we aim for transparent excellence and sustainability throughout, manufacturing the most responsible luxury Swiss watches. At IWC, 'Sustainability' means including consideration of our social and environmental impacts in every area of our business. The long life of our products is matched by our long-term thinking. By managing our social and environmental impacts responsibly, we ensure that our watches and our business practices add value to society. We establish full transparency along the entire value chain from sketchbook to wrist.

Headquarters
Schaffhausen, Switzerland
A WORD FROM THE FOUNDER
Combining all the excellence of the American system of mechanism with the more skillful hand labor of the Swiss.
FLORENTINE ARIOSTO JONES
FOUNDER, IWC SCHAFFHAUSEN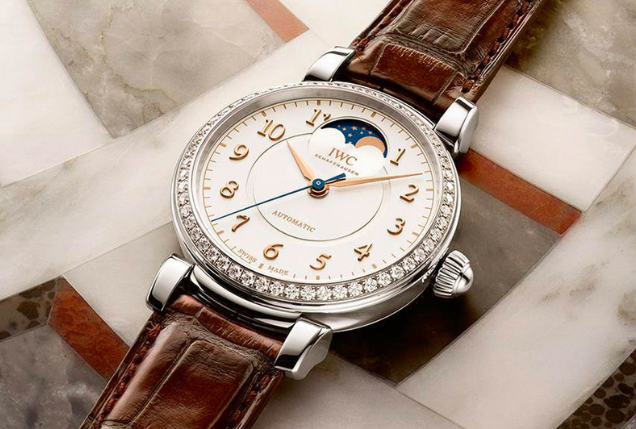 Case study
HIGHEST QUALITY SUSTAINABLY & PROFITABLY
Through its commitment to responsible business practices, IWC Schaffhausen strives to create long-term value for both their business and society while preserving their heritage in quality, craftsmanship and innovation. IWC aims to lead the way in the luxury watch segment by producing timepieces of the highest quality sustainably and profitably. In recognition of their efforts to implement responsible business practices, IWC Schaffhausen has received numerous awards including the Walpole Award for Excellence in Corporate Social Responsibility in 2012, best CSR in Switzerland by Capital Finance International in 2014, and the bronze award in sustainability in the 2017 International CSR Excellence Awards. In a 2018 report on environmental impact by WWF Switzerland, IWC was rated the best-performing of all 15 Swiss watch and jewellery brands assessed.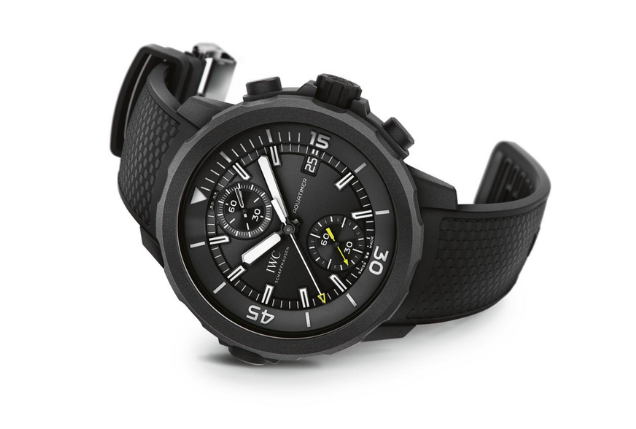 Case study
IMPACT AND COMMITMENTS
IWC Schaffhausen is a member of the Responsible Jewellery Council, and received RJC Code of Practices certification in 2014. All their diamond and gold suppliers are RJC-certified, and all suppliers must adhere to a Supplier Code of Conduct. An audit program and support to implement best practices strengthen the approach further. IWC uses recycled gold so far as possible, and sources from a refinery powered by renewable energy. In 2018, IWC Schaffhausen opened a new Manufacturing Center close to its Schaffhausen headquarters, and offers electric Smart cars (charged using renewable energy) to employees for travel between the two locations. The Manufacturing Center consolidates movement part making, case making and movement assembly in one facility, optimising processes and combining skilled workmanship with sophisticated technology. Like IWC's Headquarters, the Manufacturing Center is powered by renewable energy, and it also has rooftop solar panels, automatic lighting control coupled with LED lights, and a sensor-controlled sunshade system that prevents the building from being heated unnecessarily. Employees enjoy plenty of natural light, and ergonomically designed workstations. As at Headquarters, an on-site canteen offers seasonal, locally sourced meals, and free fresh fruit daily. IWC Schaffhausen encourages employees to support the local community with volunteering opportunities with the Forest Stewardship Council, and globally with Be My Eyes. Organisations working for a positive impact worldwide are also supported, through partnerships with the Cousteau Society, the Laureus Sport for Good Foundation, and the Antoine de Saint-Exupéry Youth Foundation.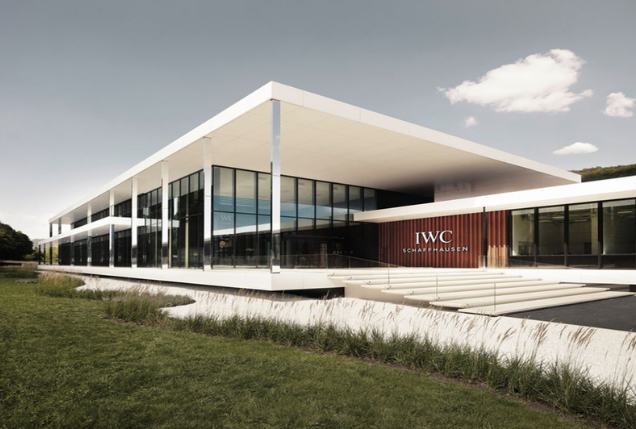 WHERE NEXT?
Our aim is to be the sustainable leader in luxury watches and beyond, working constantly on our commitment, setting ourselves ambitions targets and being an innovator in the field.