< Back
FASHION & ACCESSORIES
GRINVALD FOOTWEAR
Grinvald Footwear is committed to high quality standards and good customer relations achieved by transparent business practices. Grinvald footwear was started in 2016 by the GTS Group. Specialising in flat footwear, the company uses upcycled waste fabrics and eco-friendly materials in order to reduce their environmental impact.
SUSTAINABILITY ETHOS
Founded by Anna Grinvald in 2016 under her first venture, GDS Group. Grinvald aims to provide end-to-end solutions in the footwear business by connecting the experience and know-how from moulds to final product, and developed a modern, efficient and innovating shoe factory. Grinvald footwear wants to create the best quality shoes, while always keeping up with the strict schedule that the fashion world demands. With sustainability at the core of the business the brands answers the following mission "Integrity, Reliability, Honesty and Quality". Grinvald want clear transparency with it's clients and honest partnerships. They are capable of producing around 2500 pairs a day while respecting the strictest quality and sustainability standards.

A WORD FROM THE CEO
We decided to find a solution and implement a system to our manufacturing and research to not pollute. Find solutions that also recycle the waste of others. It is attributed to anyone who wants to be involved in, and wants to join our community for example the other sandal footwear brands in B to B and the individual customers for their own brand.
DR ANNA GRINVALD
CEO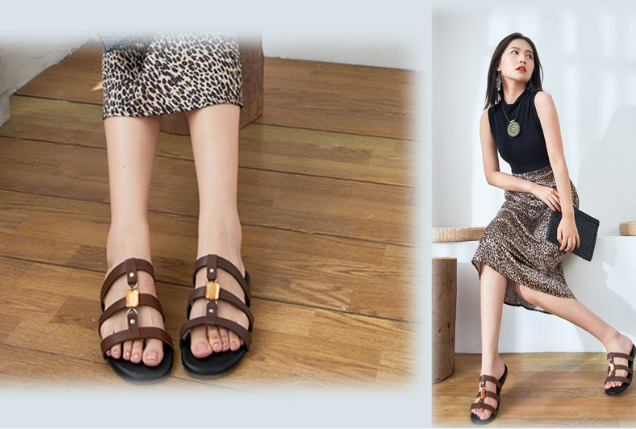 Case study
A CLEAR CIRCULARITY
Grinvald's sustainability strategy aims to encompass a circular economy into its business model. Through its process of circulating waste and scrap materials, a rejected product is analysed, defined and reproduced in a sustainable way. The design team create Designs to "save" each rejection criteria (for example: Rejection class A2 – a scratch on upper left corner, is reproduced in a way that the rejection is no longer an issue for QC). Grinvald have also stated that its Stone Boxes can be shipped back to the supplier (us) in order to use the same material for new boxes.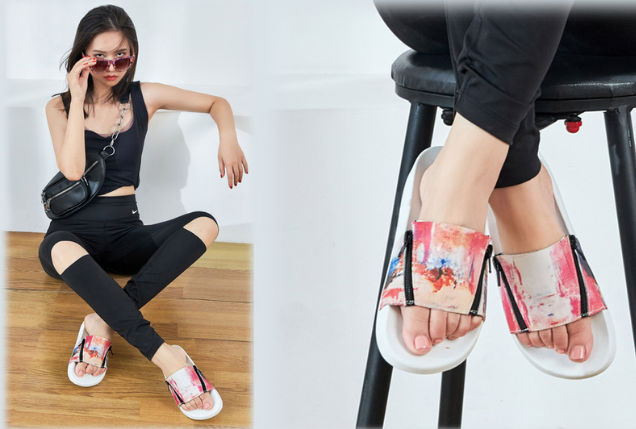 Case study
FAIR LABOUR AND DIVERSITY
Grinvald accounts for these actions in its Code of conduct, 100% of their own factories are signed up to this and 60-79% of suppliers factories. Each of Grinvald's suppliers is being audited by Grinvald unless they have an official certificate from Sedex or ISO, in this case, Ginvald follow up on their audits and certifications. The brand has the "Fair pay for all" and "Fair Labour" certification. Grinvald has shared that 100% of its factories have been awarded Management System Certifications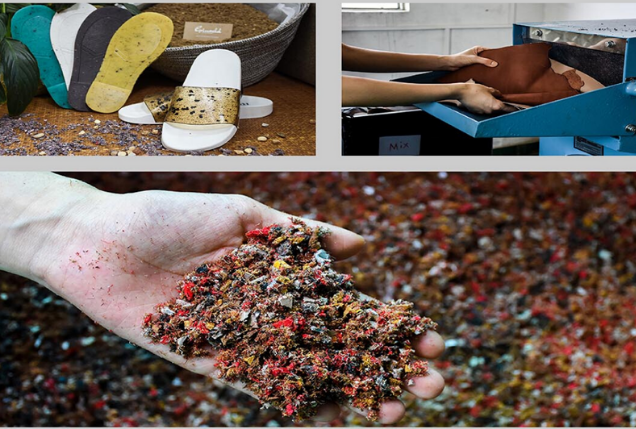 Case study
ENVIRONMENTAL IMPACT & COMMUNITY INVESTMENT
Grinvald supports communities and the wider society through partnerships with charitable organisations. They have chosen to support "Treasure of hope" because its a local organization which gives a lot of help and hope to children in China. On the environmental investment, Grinvald works with it's suppliers to eliminate all hazardous substances from their supply chain. The brand works with a defined restricted substance list that is compliant with REACH and the US FDA Prohibited & Restricted Ingredients.