< Back
FASHION & ACCESSORIES
GAETANO ALOISIO
Gaetano Aloisio is the leading Italian Master Tailor. Our Company – Gaetano Aloisio Luxury Bespoke – is a kind of craftsmanship heaven: 30 highly skilled tailors work in our workshop in the heart of Rome in order to create the most precious and finest bespoke garments. All our garments are created by hands of our artisans, but also with their hearts and passion, under the guidance of Maestro Gaetano Aloisio. Each of our garments are made with love, attention, technique and art, with the most refined Italian taste and with the aim of giving happiness to our clients. Gaetano Aloisio is the signature of the best Italian quality, the highest sophistication and the timeless elegance.
SUSTAINABILITY ETHOS
At Gaetano Aloisio what matters most to us is the respect: respect for environment, humans and nature. For us, nothing is more important than balance. Every day, we work inside our elegant workshop in Rome in order to spread around the world the beauty of Made in Italy. For our garments we use only natural fibers, handmade work and we reduce the waste by applying to our processes the best traditional and modern sartorial techniques. We invest in our people, giving them the great working conditions, starting from fair wages, flexible working hours and adequate working spaces. Everything we produce is made following the best quality standards: this way, our product will be eternal and the environment will be safe.

Categories
Bespoke garments
A WORD FROM THE MASTER TAILOR
For more than 40 years I work with my hands and my heart to make the best bespoke garments. Every day everyone must do something for the future. We are doing something special: the timeless elegance, and at the same time we create the community of skilled artisans with great knowledge and experience, the knowledge that they will share with future generations.
GAETANO ALOISIO
MASTER TAILOR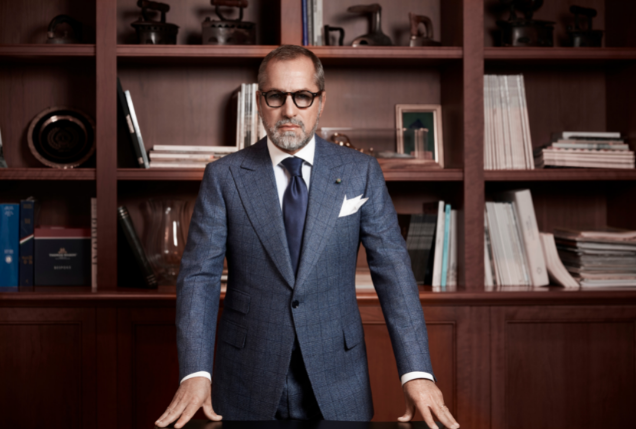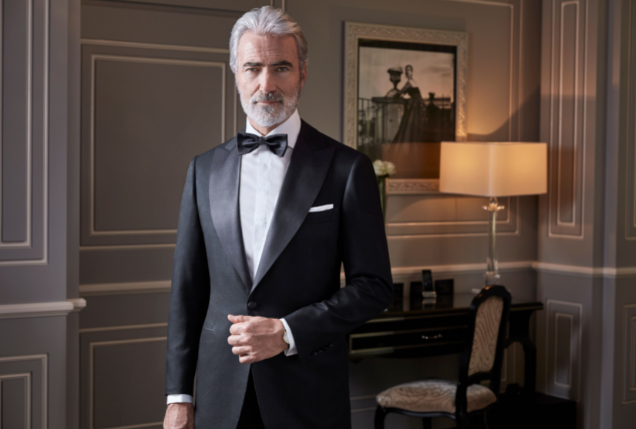 BUTTERFLY MARK TESTIMONIAL
Becoming more sustainable every day is very important for our Company, we would like to enhance our knowledge on what each of us can do for the future of our planet. We became the first tailor workshop partner of UN Global Compact and thanks to Positive Luxury, we would like to give our contribution to the idea that the real luxury could and should be positive.
GAETANO ALOISIO
MASTER TAILOR
WHERE NEXT?
The commitments of Gaetano Aloisio team for the next future is encouraging the green behavior of the customers by allowing them to give their garments the second life. We promote the social and ecological sustainability between our employees by showing them the economic, environmental and social benefits of sustainable practices such as buying sustainable office products, reducing waist of energy, water and paper and recycling. We will use only Green Energy in our workshops and offices and we will select our suppliers based on their contribution to sustainability and on their support of our environmental goals.