< Back
PREMIUM DRINKS
ELEPHANT GIN
Elephant Gin produces award-winning handcrafted premium gin products made with rare African botanicals. While its story started in South Africa, Elephant Gin is handmade in Germany with a focus on highest quality production standards. All ingredients are hand-selected, bottles custom-made, labels hand-written and production efforts controlled by working in small batches.
SUSTAINABILITY ETHOS
We strive to find new entrepreneurial ways in which economic success, sustainability and social responsibility run alongside each other. As a purpose-driven company operating internationally, we make decisions wisely to make sure they fit within our brand moral compass. By giving 15% of bottle profits to African elephant conservation projects, we have to work tightly within our budgets and make sure we all keep focus on what's most important to us: Better Gin. Safer Elephants.

Distribution
Distributed in over 30 countries with main markets in Germany, UK and Italy
A WORD FROM THE CO-FOUNDERS
We were inspired to create Elephant Gin following our own adventures in Africa. With a vision to conserve the wildlife we feel so passionately for, we decided to launch a product that would help conservation trusts. We strongly believe that this generation has a responsibility to support African wildlife today, so others can continue to enjoy it in the future.
TESSA AND ROBIN GERLACH
CO-FOUNDERS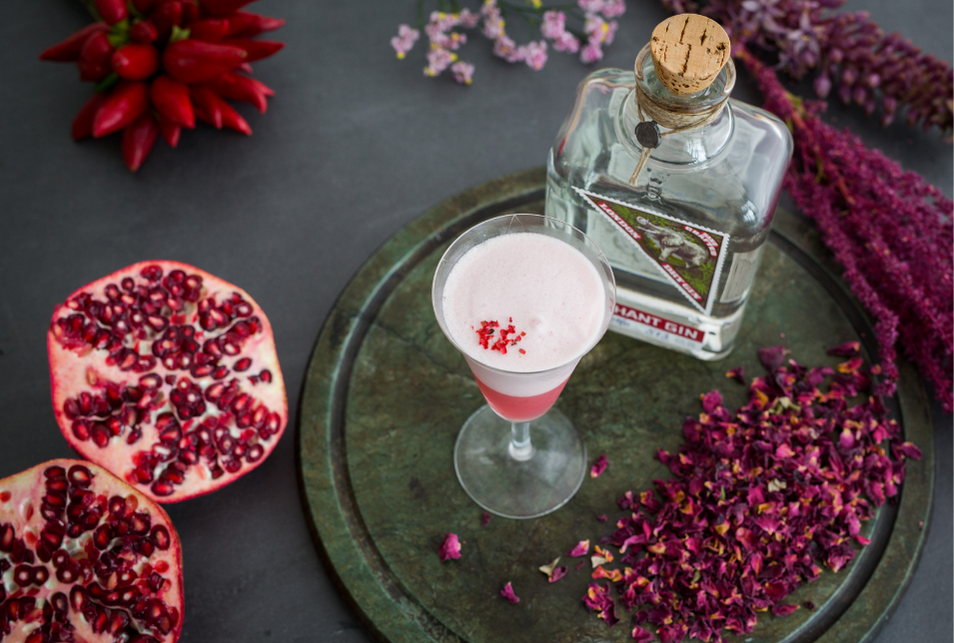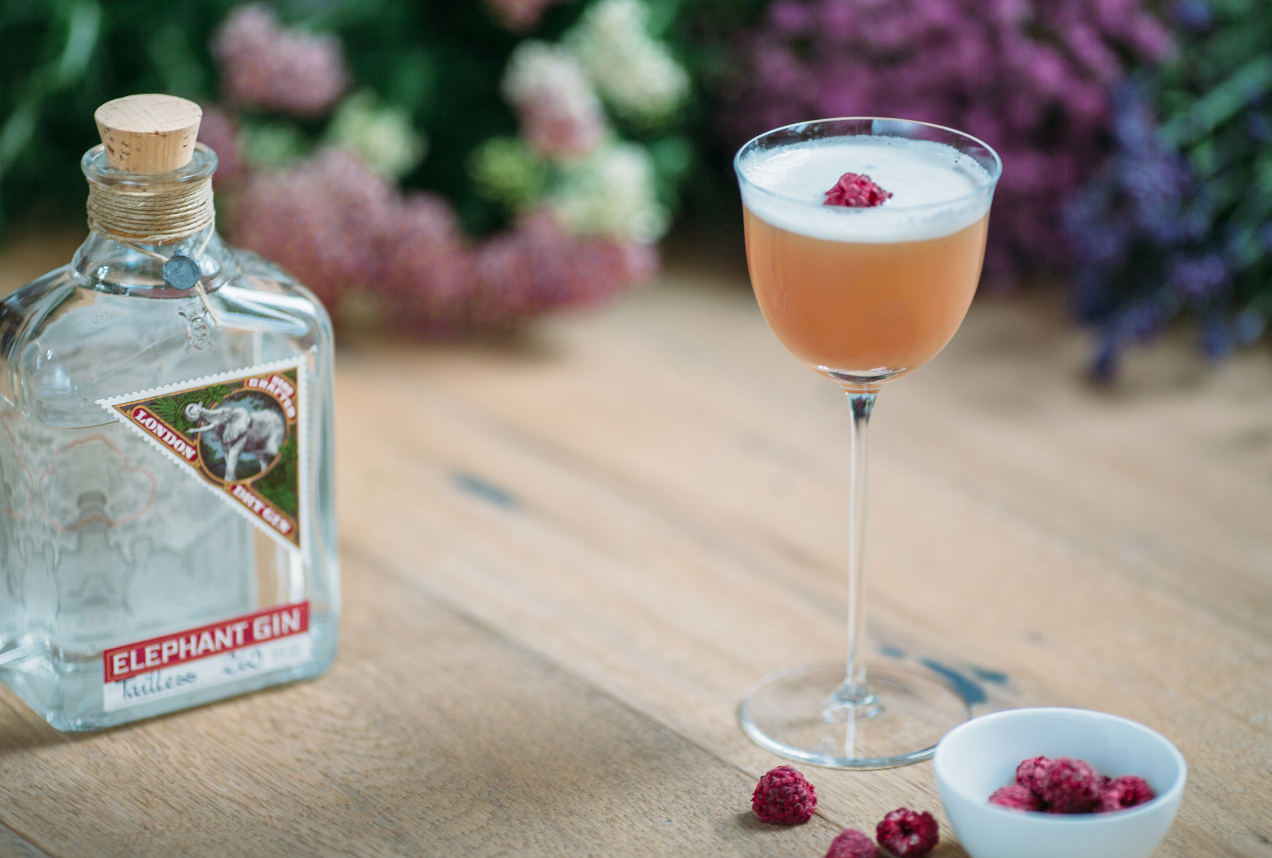 BUTTERFLY MARK TESTIMONIAL
While the Butterfly Mark may recognise what we have achieved so far, it is more importantly a constantreminder of where we want to go. If the assessment has shown us anything then it is the fact that we havelots to do on our road towards sustainability. It is a process and every step of the way needs to be carefullyevaluated and re-evaluated to ensure we make the best planet and people-friendly decisions possible.
TESSA AND ROBIN GERLACH
CO-FOUNDERS
Case study
HUMAN-WILDLIFE-CONFLICT MANAGEMENT
Elephant Gin has been supporting Big Life Foundation's Ranger Club to fund the seemingly never-ending work of anti-poaching rangers. These brave individuals are out in the wild every day, living in Big Life's remote outposts, undertaking daily foot patrols, tracking and arresting poachers, and providing security for critically important wilderness in the Amboseli-Tsavo-Kilimanjaro ecosystem. The rangers work tirelessly to protect elephants, rhinos, lions and other animals from poaching and retaliatory killing due to human-wildlife conflict. Through the funds, Elephant Gin is directly contributing to 45 anti-poaching rangers' salaries, rations and equipment such as tents, rucksacks, sleeping bags and mosquito nets.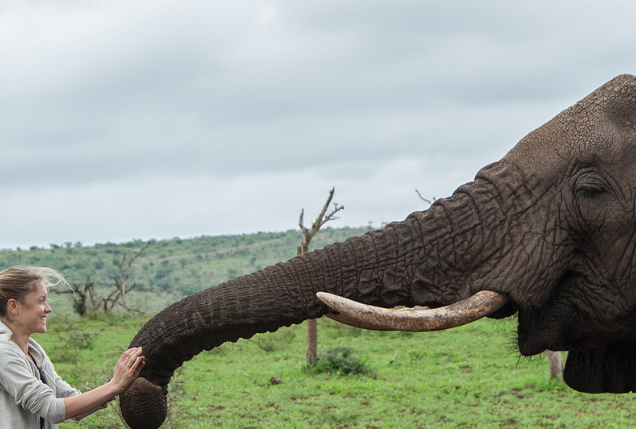 Case study
EMPLOYMENT OPPORTUNITIES AND EDUCATION CENTRE
Together with Space For Elephants Foundation Elephant Gin has funded an education centre The Wildlife Spirit. The main purpose is to educate local youth and adults in the area on their country's wildlife and environment, as well as give local and international visitors an opportunity to learn about elephants including their intelligence, importance in the ecosystem and need to protect them for future generations. Located in the Lobombo mountains, the Wildlife Spirit offers an a breath-taking view on lake Jozini and activities on elephants, ingenious plants, local arts & craft, elephant-dung-paper making and more.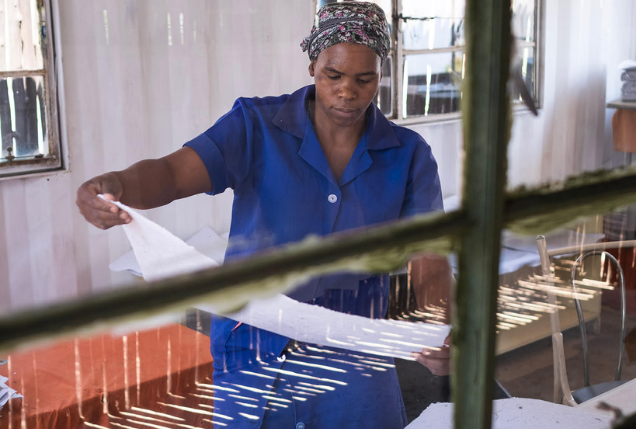 Case study
CARING FOR AND FOSTERING ORPHANED ELEPHANTS
With the launch of miniature bottles in December 2017, Elephant Gin was keen to support The Sheldrick Wildlife Trust and their mission to rescue and rehabilitate orphaned elephants. 15% of the miniature bottle profits is donated to the Trust's initiatives, including their pioneering Orphans' Project, helping to support round-the-clock specialist care of the orphan elephants with proper nutrition, veterinary care, a human family of full-time keepers and well-constructed and maintained stockades for safety and shelter at night. In addition, Elephant Gin currently fosters 21 orphaned elephants, whose names can be found on the miniature bottles. These elephants have been raised by the Trust from infancy and are now living wild. Great success stories to tell!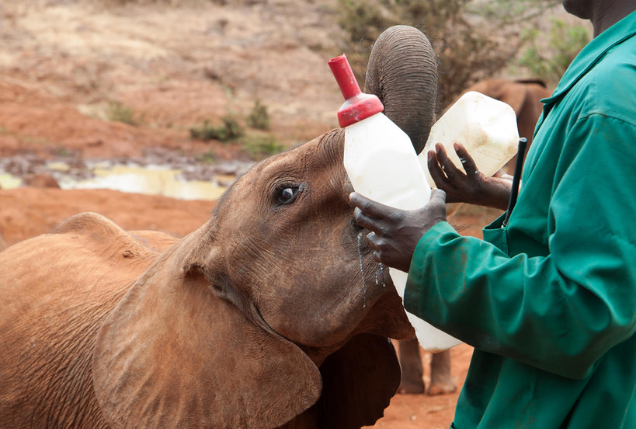 WHERE NEXT?
We are currently in the midst of building our new distillery - with sustainability in front of mind. Each stage of the planning and building processes is considered wisely to make the home of Elephant Gin as planet-friendly as possible. We are also looking to reach a big milestone in Q1 of 2022: 1,000,000 euros donated to the African elephant conservation cause.