< Back
JEWELLERY & WATCHES
DINNY HALL
Recognised for their distinctive designs and subtle opulence, Dinny Hall's namesake jewellery brand has continued to redefine British luxury for over 30 years.
SUSTAINABILITY ETHOS
For three decades their forward-leaning design ethic has established the brand as one of London's foremost luxury neighbourhood jewellers, selling contemporary classics in six distinguished central London 'village' locations. Whatever the occasion, whether crafted from silver or gold – from birthdays and wedding anniversaries to that well-deserved gift for yours truly, her enchanting use of precious gemstones and metals from trusted sources make her trend-defying. Committed to continually improving their environmental impact across all operations, Dinny Hall continues to hold her position as an integral part of the contemporary jewellery scene.

A WORD FROM THE FOUNDER
My celebrated jewellery brand was built on two solid foundations back in the mid-1980s: a taste for creativity and a commitment to fair trading practices. Now, nearly 40 years later, these invaluable sentiments remain at the heart of what we do.
DINNY HALL
FOUNDER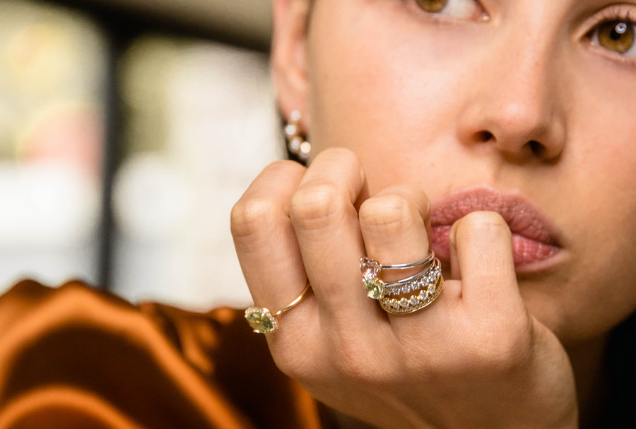 Case study
PHILANTHROPY
Philanthropy is fundamental to the 'Dinny Hall' brand. Helping to improve surrounding communities by providing each of their namesake stores an annual budget to invest in local charities, initiatives, schools and hospitals, Hall continues to lend a helping hand wherever she can. Today, the brand continues to support Women's Aid, an essential charity fighting against domestic abuse to establish female equality and wellbeing within the UK. Dinny Hall also works closely with The Kay Mason Foundation, a charity offering high school scholarships to deserving students with leadership potential in South Africa.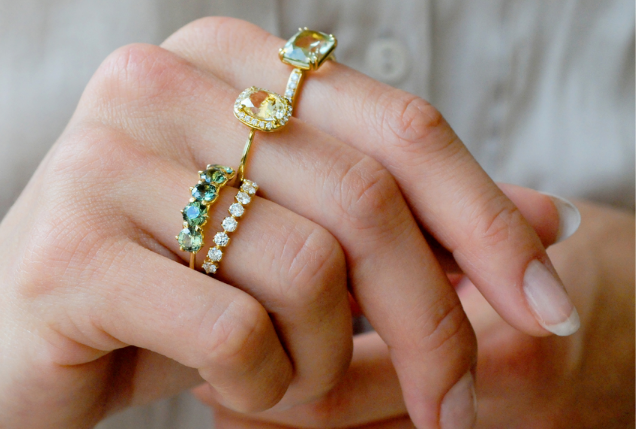 Case study
CONSCIOUS DESIGN
Dinny Hall ensures conscious design is an intrinsic part of her creative thinking. Through the creation of a 'green manifesto' – which consists of 17 goals of ethics to govern their business practices – the majority of Dinny's jewellery is made in a carbon-free factory. And a high proportion of precious metals are recycled and fair-mined.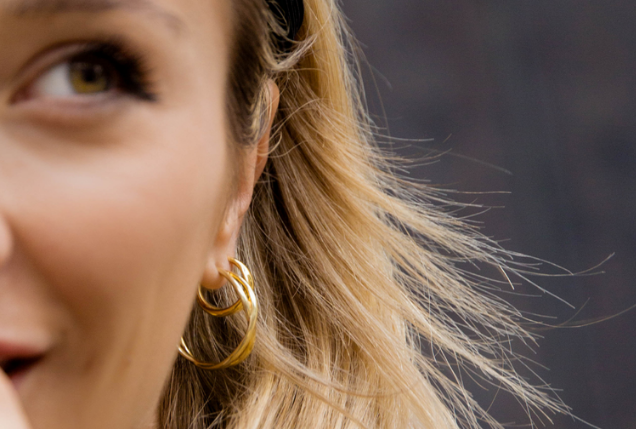 Case study
RESPONSIBLE SOURCING
Dinny Hall is committed to responsible sourcing, implementing a Social and Environmental Code of Conduct for the suppliers that they work with – ensuring that international standards are adhered to. Additionally, the brand conscientiously chooses to work with suppliers that have resilient environmental policies in place, certified by the Responsible Jewellery Council with ISO 18001, 50001 and 9001 for their commitment to Health and Safety and Energy Management. For their employees, Dinny Hall offers a comprehensive employee handbook, confronting a range of important subjects such as Equal Opportunities, Diversity and Ethics.