< Back
JEWELLERY & WATCHES
COURBET
Courbet is a jewellery brand whose mission is to offer the next generation of modern and ethical, sustainable and creative jewellery. A jewellery brand that respects the long-held Place Vendôme traditions, combined with the use of audacious ecological materials made possible because of new technologies.
SUSTAINABILITY ETHOS
Founded in 2018, Courbet was born with the view to embrace the use of laboratory-created diamonds and recycled gold. Fluid lines, strong statements of modern luxury, elongated and sparkling, the collections revolve around themes of the universe and the planets that are dear to the brand. They are all created by its chief designer Marie-Ann Wachtmeister. Courbet is very selective in its process of choosing who to work with. Currently, their jewellery is made in Paris, Lyon and Milan working with skilled partners to craft their pieces, Courbet is committed to producing in Europe. Courbet is disruptive in its approach to luxury jewellery; its team has shaken up the strong codes of the jewellery industry to the core by the sourcing of its sacred raw materials. The diamonds are created in a laboratory in conditions that recreate the same forces as those from the depths of the Earth. The brand is committed to their community and making the right decisions, whether it's about being transparent on their recycled and traceable gold or the many philanthropic actions they are undertaking, Courbet uses its savoir-faire to create meaningful luxury jewellery.

Headquarters
Paris, France
A WORD FROM THE FOUNDERS
A few years ago, there was no true alternative to the mined diamond. Today, on the other hand, we have the choice and have no longer any reason to rummage through Earth for diamonds when science and technology make it possible to produce the exact same diamond. As for gold, there is more gold above the surface of Earth than below it.
MANUEL MALLEN AND MARIE-ANN WACHTMESITER
FOUNDERS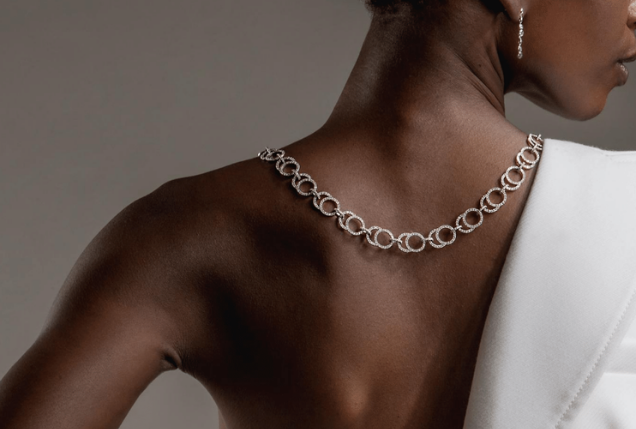 Case study
RESPONSIBLE SOURCING & CONSCIOUS DESIGN
Courbet has had conscious design embedded from the beginning. Courbet's diamonds are inherently conflict free. They use laboratory created diamonds that hold the same optical, physical and chemical properties to traditional mined diamonds. Courbet uses only recycled gold, mostly coming from industrial waste and electronic devices. Courbet is committed to Sustainable Development Goal: Responsible Consumption & Production. ensuring sustainable consumption and production patterns through its manufacturing methods which also help to protect the natural environment and prevent harmful deforestation. Courbet trace more than 60% of raw materials and have in place sourcing policies, which incorporate traceability of raw materials down to the product level.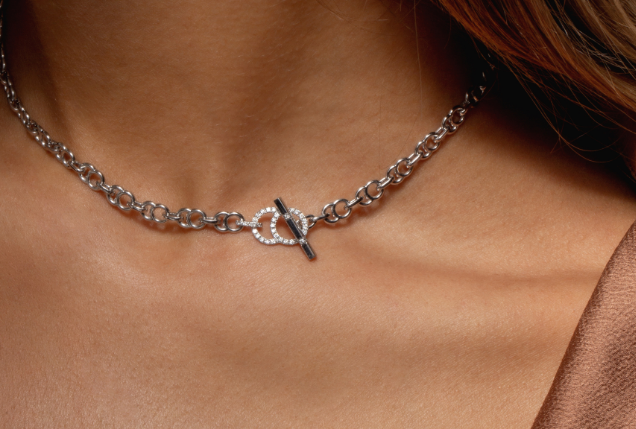 Case study
COMMUNITY INVESTMENT
Courbet has created a collection of bracelets called "Let's Commit".In this collection the clients can choose to support a cause through one of the 12 bracelets. Courbet will donate 15% of the price of the sale of this bracelet to the association chosen by the client. Over the past two years, "Let's Commit" has raised €15,000 across the different causes. Courbet also encourages its staff to get involved and volunteer in the local community.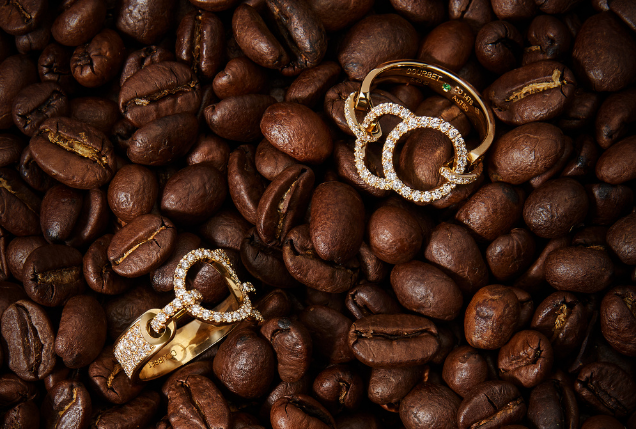 Case study
PACKAGING & PLASTIC
Courbet's packaging is made from recycled leather. They source their packaging from France to lighten their footprint. They use recycled cardboard that is dyed with plant-based colours and water-based glue. Courbet does not use any single-use plastics.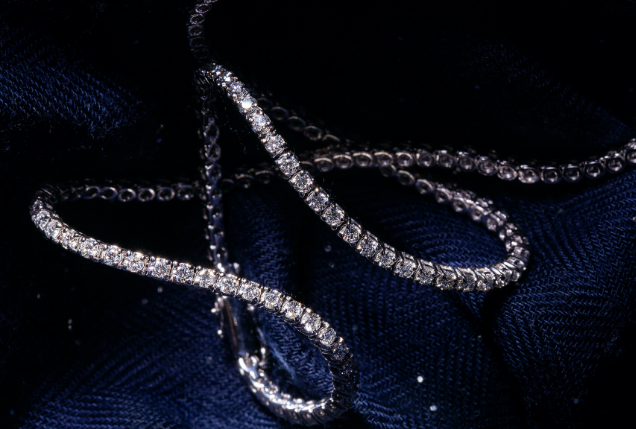 Case study
EQUALITY & INNOVATION
To start their journey to becoming circular, Courbet offers a repair service alongside a take-back scheme and re-design programme for clients. Through corporate policies, Courbet promotes fair labour and equal pay in their business. Always endeavouring to be as responsible as possible, Courbet ensures that throughout their offices and showrooms, they source ethical and recycled materials, use glass over plastic and organise their waste for recycling.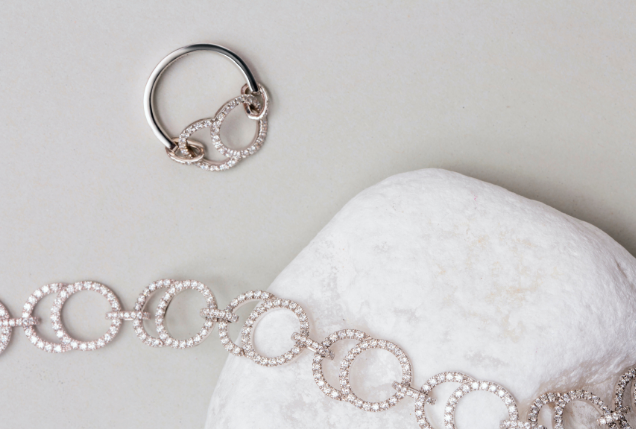 WHERE NEXT?
The essential step for Courbet was to determine and to analyse its carbon report. ClimateSeed set up a study in that purpose, revealing that 20 kg CO2 per carat were released for diamonds produced in France, a very satisfying result encouraging Courbet to ramp up in order to reach a total neutrality. This aim could be supported by the French production branch of laboratory-grown diamonds that is still developing, and could consequently favour the shortening of Courbet's supply chain. At the same time, the jeweller is tightening its bonds with diverse ethical brands to create a growing network of virtuous initiatives, both at the environmental and social scales.