< Back
TRAVEL & LEISURE
BALANCE HOLIDAYS
Through highly-curated wellbeing travel experiences, Balance Holidays aims to provide each guest with the freedom of space and time to connect, grow, learn and explore in pure and natural environments. Their collection derives from a passion towards preserving the welfare of Mother Nature and supporting the communities of the host destinations.
SUSTAINABILITY ETHOS
Balance Holidays is a curator of unique wellbeing travel experiences, held in a fine selection of destinations in Europe and confining countries. Favoured by the generosity of vast, open spaces positioned in the heart of nature, paired with the privacy to move, think, create, learn and grow in a variety of physical, mindful and creative, nature-based activities, workshops and classes. Each experience is facilitated by learned experts, designed to provide undisturbed time and space to slow down, disconnect, restore vitality and a sense of belonging. Every programme is conceived with sustainability in mind. From inspiring and providing the tools for individuals to continue a cleaner and healthier way of living beyond each experience. To hand-selecting and partnering with boutique hotels and properties who are equally committed to sustainability. Every element takes a highly considered approach towards respecting the local environment, communities and wildlife. Furthermore, Balance Holidays helps their partner properties continue improving their efforts by researching, sharing and exchanging best practices amongst their community. After attending her first retreat in India, Balance Holidays was founded by Livia Manca di Villahermosa in 2019 on the premise of running a business with a purpose. Building wellbeing in the world is their mission. Hence, each and every experience in the collection is exceptional quality to maximise each guest's experience, focused on their personal goals and needs.

Headquarters
United Kingdom
Categories
Travel & Leisure
A WORD FROM THE FOUNDER
Our experiences above all offer the opportunity to reconnect with oneself and nature as a means to returning to the natural state of being. We believe that nature is intrinsically intertwined with our livelihoods, which is why consideration towards the welfare of the environment takes precedence in all that we do.
LIVIA MANCA DI VILLAHERMOSA
FOUNDER AND DIRECTOR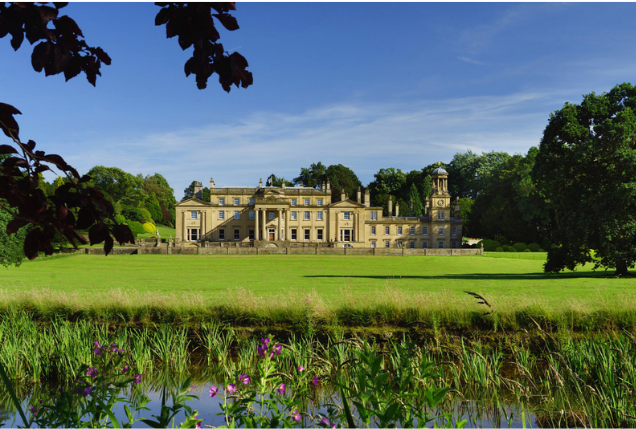 Case study
ENVIRONMENTAL IMPACT
REDUCING CARBON, MINIMAL WASTE AND WATER USAGE
Since its inception, Balance Holidays has been working towards reducing their carbon footprint through minimising the use of transportation and encouraging employees to work remotely. They are also taking measurable steps to reduce their energy, paper and plastic usage and minimising the waste they produce. Through tracking and monitoring their water consumption, they are working towards reducing that consumption too. Beyond their own eco-conscious goals, Balance Holidays evaluates each of their partners' efforts via a sustainability questionnaire tracking items in the likes of energy efficiency, water usage, the use of chemical products and plastic, support for local biodiversity, culture, heritage and tradition. They also release a 'Best Practices Report' annually to inspire and share learnings for a continued collective positive environmental impact.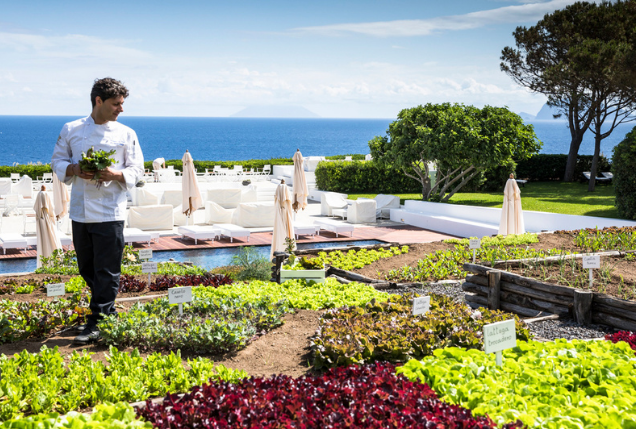 Case study
LOCAL AND SEASONAL SOURCING
Balance Holidays works with the best selection of boutique hotels and properties who produce fresh fruits, vegetables, herbs and more on the domain in compliance to certified organic systems. Otherwise sourcing in-season ingredients from nearby farmers, keeping the farm-to-table mileage zero. Food portion control systems and donating excess to local organisations are encouraged, inviting guests to participate and get involved in the movement.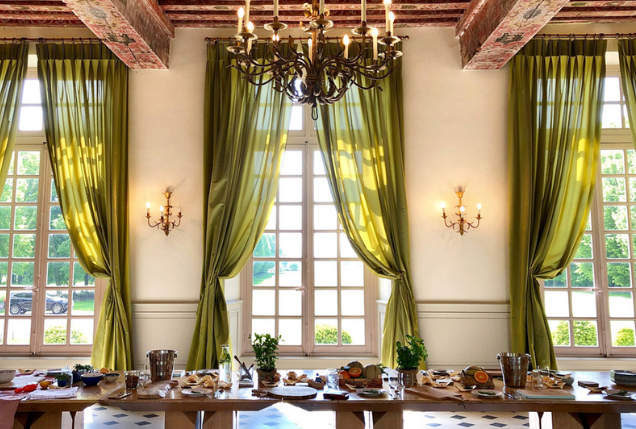 Case study
EMPLOYEE WELLBEING
Balance Holidays supports women from different countries and cultures, and encourages both physical and mental wellbeing. That means flexible working days and hours, generous holiday allowance and yoga, meditation and mindfulness included in their office routine. Sicily-organic-gardens–1360