< Back
FASHION & ACCESSORIES
ALTER DESIGNS
Alter is a visionary brand born to embrace and inspire the freedom of self. Progressive in nature, wearable and playful, Alter exists not to define by gender but transcends individuality. A responsible label, Alter's sensibilities celebrate respect, tolerance, freedom of expression and love.
SUSTAINABILITY ETHOS
Alter integrates an eco-responsible approach into its creative process. Upcycling, product traceability and transparency are commitments dear to the designer: meticulous sourcing of materials, certifications, upcycling of fabric waste, dyes guaranteed without chemicals, etc. Alter now produces a single annual collection, and distributes it as four drops. Deciding to produce only one collection per year, contrary to the frantic rhythm of fashion, means choosing not to race for performance but to think about product durability. Thus, we spread the collection over the year in order to create desirability and keep an exclusive and luxury spirit, while being responsible. When fashion is playing on a shorter and shorter space-time, Alter decides to take its time and think further. Its objective is to be 100% ethical. The traceability of products is a concept dear to Alter. Its sourcing is as transparent as possible. The yarns and furnishings are upcycled, recycled or certified GOTS or Oekotex, the leather is vegan and the collection plastic-free. The Italian silks and Portuguese wools are GOTS certified. The leathers are vegan, apple and pineapple, made from organic waste, an innovation. The denim is upcycled and also recycled. No toxic dyes are used in their transformation. The label and composition labels are made in France, and made from recycled yarn. The mother-of-pearl buttons are made in France from real upcycled shells of food origin. The shoulder pads are handmade in France. Since January 2021, Alter collections are produced "Made in France", and more precisely in Bagnolet in the Paris region, in order to stay as close as possible to the product, to control its production, its quality and the working conditions of the factory employees. This is an ecological and social commitment that reduces the brand's carbon footprint.

A WORD FROM THE FOUNDER
Sustainability is not an option or a marketing tool. It is an emergency and a necessity
PAULINE DUCRUET
FOUNDER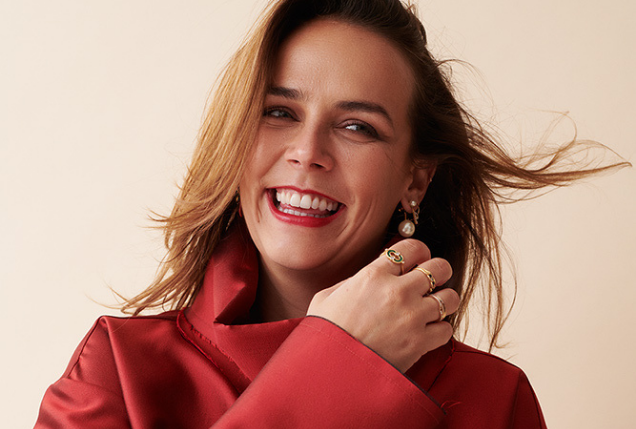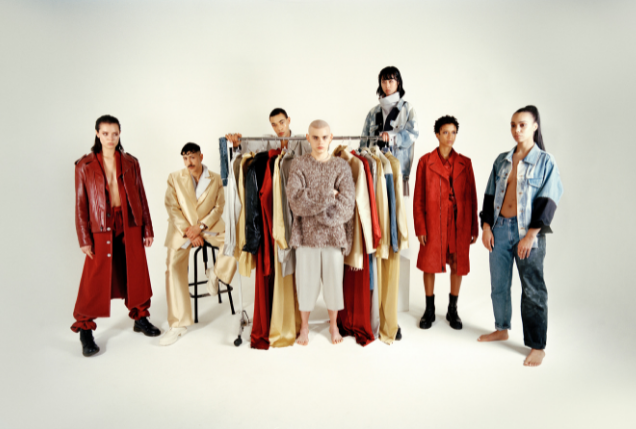 BUTTERFLY MARK TESTIMONIAL
We decided to apply for the Butterfly Mark certification to join the movement of the fashion industry taking their responsibilities facing the emergency that is the global warming and the pollution of our planet. To us it is mandatory that the luxury industry show that it can reduce our impact and still be appealing. It is a great media for Alter to show our support and engagement.
PAULINE DUCRUET
FOUNDER
Case study
RESPONSIBLE
The Alter brand champions upcycled source materials with its signature denim and leather, re-invented from heritage jackets, jeans and storied salvage. With creative engineering and technical innovation, Alter's dynamic processes evolve form, colour and function in the development of every new piece.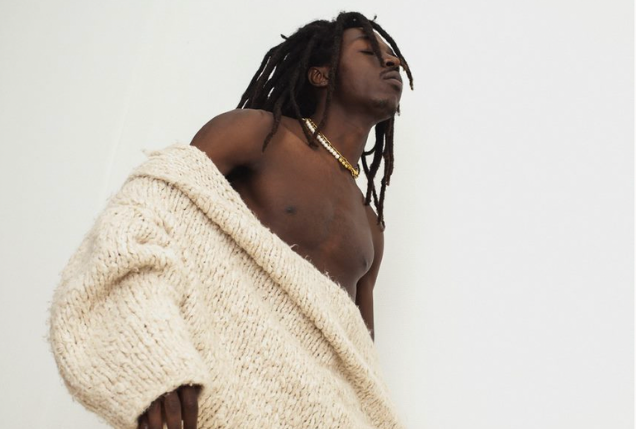 Case study
INCLUSIVE
Designed for people not gender, the Alter brand speaks to everyone. Men and women, non-gendered, non-binary and gender fluid. Every piece is created to live a new story without the signifiers of sex or social tribe.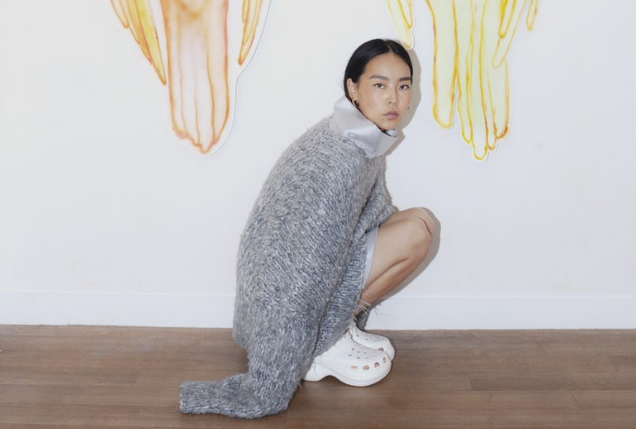 Case study
INNOVATIVE
With a pioneering approach to garment structure the brand modernises the unisex wardrobe, challenging social and aesthetic confines. Each piece, made to one size, is innovatively engineered for self-styling and chic versatility for every form.