< Back
BEAUTY & FRAGRANCE
ALBIVA
ALBIVA creates innovative skincare products that deliver plant-based nutrients to activate the skin's natural ability to repair itself. These next-generation products are results-driven and have been designed using the latest technology without compromising the quality or purity of the natural ingredients.
SUSTAINABILITY ETHOS
When Ivana Iesini was 28, she was diagnosed with a spinal tumour and had extensive back surgery. Through her recovery, she realised that conventional medicine was making her feel worse, and she turned to more natural solutions. She embraced organic ingredients and started to harness the power of nature the way her herbalist grandmother, Albina, did. That experience and the way Ivana's grandmother approached medical problems, like treating burns with lily flowers and rinsing her hair with a nettle infusion, inspired the creation of ALBIVA. ALBIVA harnesses the regenerative power of nature using advanced technologies such as gemmotherapy. Each product has high concentrations of its active ingredients so they can offer maximum efficacy. The formulations are nutrient-rich and free from synthetic compounds and fillers, including plain water. The botanical extracts are blended in antioxidant-rich raspberry water instead. Lead by science and guided by visible results, ALBIVA creates advanced products that contribute to the overall wellness of the whole body, using high quality natural and organic ingredients from sustainable sources.

A WORD FROM THE FOUNDER
I started ALBIVA with the opportunity and passion to do things differently – especially when it came to sustainability, placing it at the core of our company. From our beautiful wooden bottles that carry PEFC mark (sustainable forestry), packaging made from hand-made paper that is not plastic coated, to using high quality natural and organic ingredients from sustainable sources, sustainability, waste reduction, reducing carbon footprint and taking care of the Earth is at the heart of what we do. We also donate £1 from the sale of every product to charity.
IVANA IESINI
FOUNDER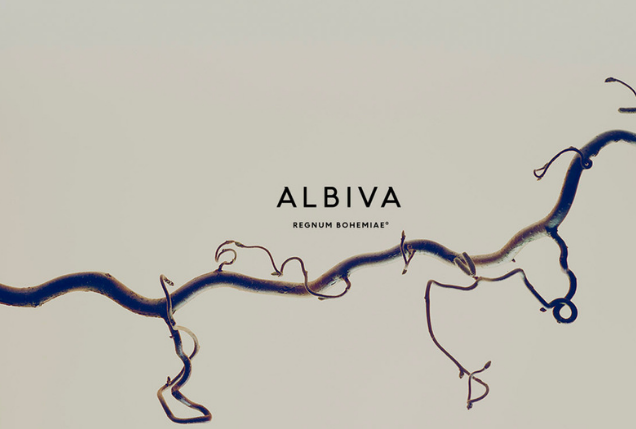 Case study
CHARITABLE GIVING
ALBIVA donates £1 from the sale of every product to charity. To be as transparent as possible, the company has set the £ amount, rather than a percentage of the profits.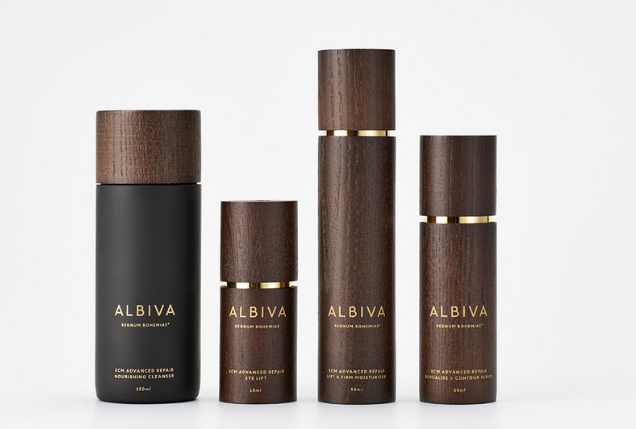 Case study
FAIR LABOUR AND EQUAL PAY
ALBIVA is committed to creating a positive environment for their employees, providing unconscious bias training and implementing several codes of conduct, including ethics, equal opportunities and diversity, and health and safety. All staff members are considered equal, and the company aims to create a working environment that is free from discrimination. They require their suppliers to have those same policies in place, asking them to provide their ethical policy statements and visiting them regularly. When working with models, ALBIVA has a policy in place to protect their wellbeing. They also have a gender-equal pay policy, and review pay conditions across the company on an annual basis. ALBIVA has published a slavery and human trafficking statement in accordance with the UK Modern Slavery Act.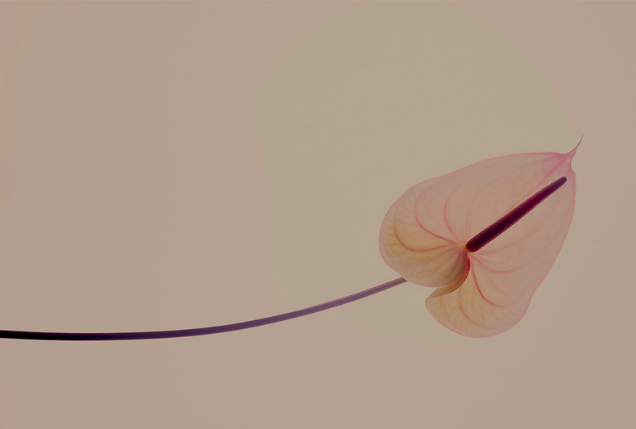 Case study
REDUCES WATER USE
ALBIVA has systems in place to manage, monitor and reduce their water consumption, and they have set targets to further minimise their water usage. None of their products are formulated with water, an outstanding fact because the average skincare product is made with 85% to 95% water. Instead, ALBIVA uses certified organic raspberry water. When it comes to educating the consumer on water usage, the brand encourages customers to use their only rinse-off product while in the shower.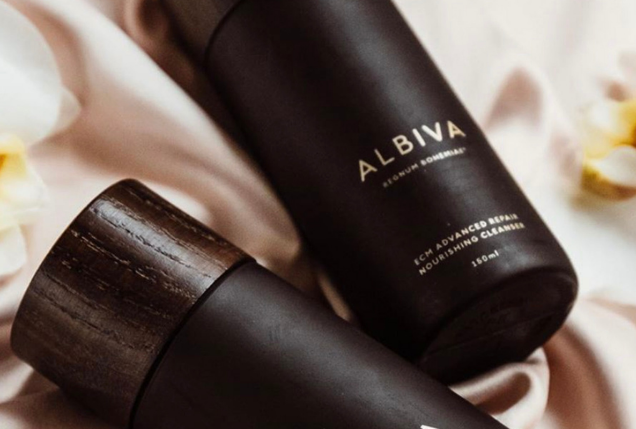 Case study
NO HARSH CHEMICALS OR ANIMAL TESTING
ALBIVA is working with their suppliers to eliminate hazardous substances from their supply chain, and they maintain a restricted substance use list that complies with the EU REACH Candidate List of chemicals that meet the criteria for Substances of Very High Concern. All of their products are free from propylene glycol and microbeads. ALBIVA promotes the use of fairtrade, biodynamic, and organic ingredients.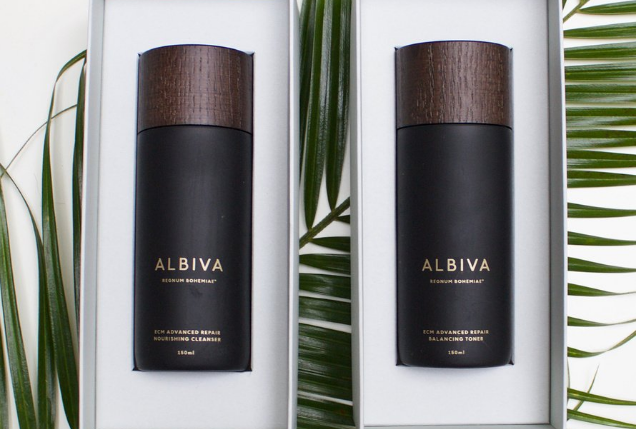 Case study
RECYCLABLE PACKAGING
ALBIVA tracks the amount of single-use plastic in their packaging, and none of their products contain any single-use plastic or solid microplastics. Their target for their next production cycle is to replace their current cleanser and toner bottles with bottles made from recycled materials. Their packaging is currently 100% recyclable, and all of their marketing materials are made of recycled, FSC-certified materials.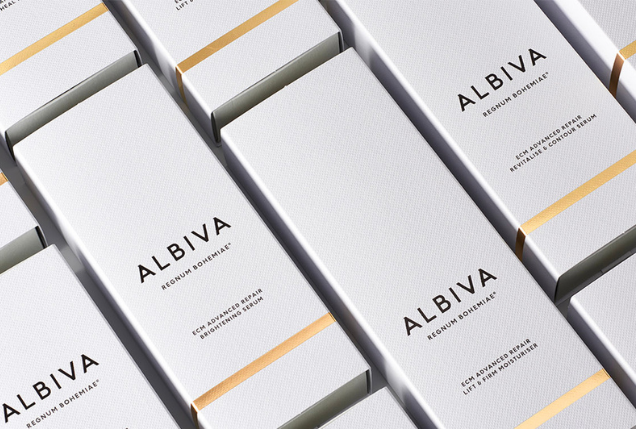 Case study
FOREST CONSERVATION
ALBIVA is committed to sustainably using marine resources for sustainable development, and protecting, restoring and promoting the sustainable use of terrestrial ecosystems. They are also committed to combating deforestation, reversing land degradation and stopping the loss of biodiversity. Their wooden packaging comes from PEFC-certified wood that supports small forest owners.