< Back
LIVING
RACHEL BATES
Rachel Bates creates the antiques of tomorrow designed to be used today. Each gorgeous piece is hand-crafted by artisans around the world and reflect Rachel's rule-breaking approach to design and her passion for bold colours.
SUSTAINABILITY ETHOS
Growing up in the rural area of Cheshire, UK, Rachel's love for English gardens and the variety of wildlife that lives there – including peacocks – inspired her designs and works to date. Since then, she has developed a great respect for the environment and ensures that her business reduces waste by only making products on demand.

Headquarters
Cheshire, UK
A WORD FROM THE CEO
Sharing joyful luxuries with the world has always been at the heart of the Rachel Bates brand, but making sure we do everything in an environmentally responsible way is just as important to the entire team.
Rachel Bates
CEO & FOUNDER OF RACHEL BATES INTERIORS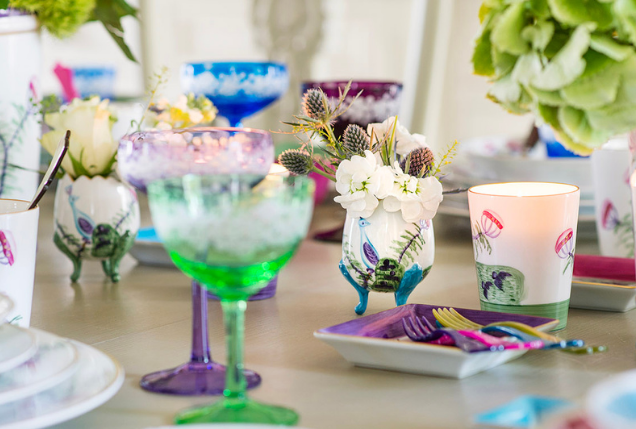 Case study
MADE-TO-ORDER PRODUCTION
Her made-to-order service means that while people may need to wait a little longer for their crystalware, the brand can ensure reduce their carbon footprint. A longer lead-time also allows Rachel Bates to create bespoke designs including custom engravings and bespoke colours. In addition, all the Rachel Bates crystalware is lead-free.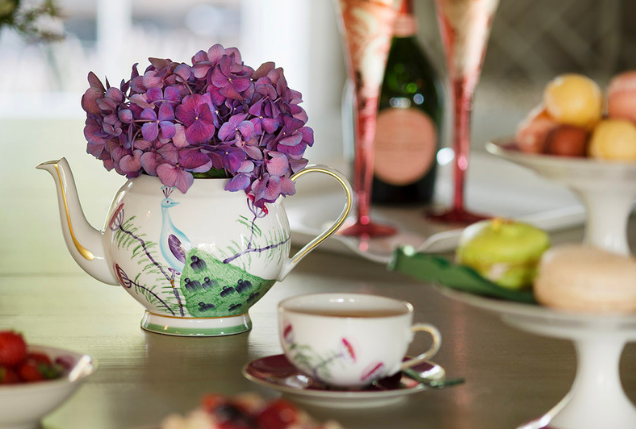 Case study
TRANSPARENCY
Rachel typically works with small artisanal businesses to ensure total transparency in terms of the sustainability of materials and processes as well as working conditions. Each artisan is appraised to make sure the Rachel Bates standards in environmental and social frameworks are achieved. All artisans also provide written statements to confirm the way they work.