< Back
JEWELLERY & WATCHES
JEM
By combining conscious design and simplicity JEM creates sustainable and timeless jewellery, holding ethical and environmental values at its core. Each piece is uniquely crafted by talented local artisans in a renowned French workshop.
SUSTAINABILITY ETHOS
JEM was born from the idea of creating jewellery that champions people and planet through awareness of their environmental impact and a commitment to nature. All jewellery pieces are produced in their partner workshop located in the heart of Vosges, France. The workshop is recognised for the excellence of its craftsmanship and an expertise that has been passed down from generation to generation. JEM strongly believes that the creation of jewels today must embody a viewpoint shift from more traditional systems. One where jewellery carries meaning and hold values synonymous with positive impact. JEM exclusively uses 18 carats Fairmined gold, from certified sources, and lab-grown diamonds, highlighting their commitment to environmental conservation and responsible mining.

Case study
RESPONSIBLE SOURCING AND FAIRMINED
All of JEM's gold is certified Fairmined which guarantees its ethical origin, ensuring they only extract from mines that have enrolled in a process of transformation towards eco-responsible progress. Fairmined gold ensures JEM's products respect universal human rights, environmental protection and human development of mining communities. JEM is audited every 2 years by Fairmined, which ensured their standards are maintained and guaranteed. JEM also uses lab-grown diamonds as an alternative to natural diamonds. This new-generation diamond has minimal impact on the environment and requires much less water than mined diamonds. It also ensures the diamonds are not associated with conflict or exploitation.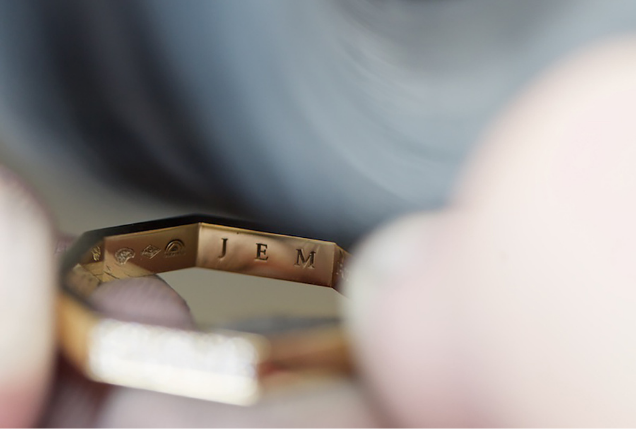 Case study
CONSCIOUS DESIGN AND REDUCING WASTE
JEM always considers the environmental factors when developing their products and only uses raw materials that are traceable. JEM strives to reduce their waste within their operations by recovering and incorporating gold waste into their products. JEM offers a full repair and redesign scheme where they turn old diamond and stone pieces into new items to be loved once again. To reduce waste even further, JEM is set to implement a take-back-scheme, allowing customers to recycle their gold pieces in exchange for a voucher or discount.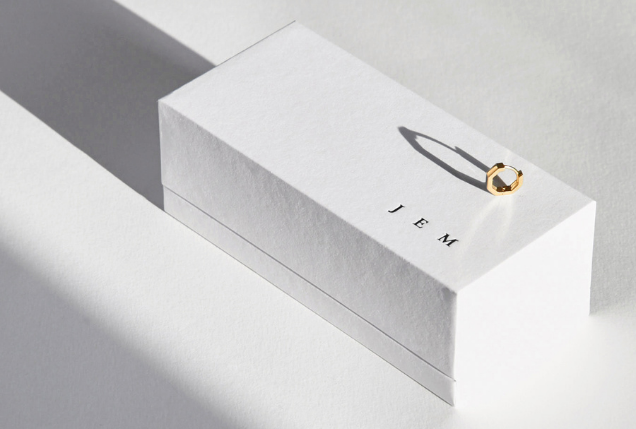 Case study
FAIR LABOUR AND ISO 9001 CERTIFIED
JEM has a robust Supplier Code of Conduct in place, covering their first-tier supplier workshop located in France. 100% of JEM's workshops are ISO 9001 certified meaning they continuously demonstrate their ability to produce products that meet the customer and regulatory requirements.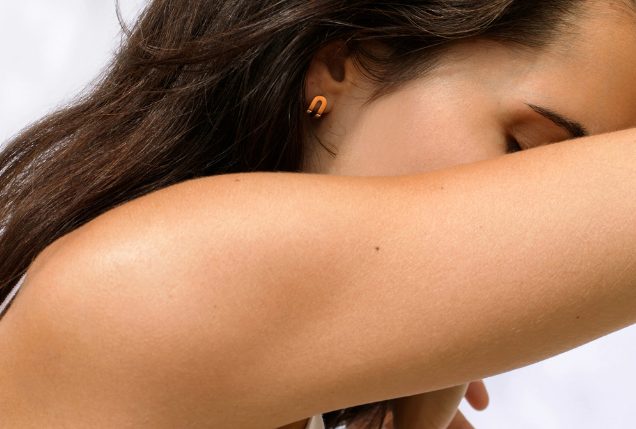 Case study
PHILANTHROPY
Giving back to communities is important to JEM. $4 per gram of Fairmined gold bought by the brand is called a development fee, which is then reinvested into local communities. By calling on the best French craftsmen, JEM protects the local artisan crafts and livelihoods of their communities which are threatened by widespread use of industrial processes and relocation.